Keep Your Cloud Workloads Secure
Organizations continue to migrate and adopt the AWS cloud and offer services to their customers. These organizations must adhere to security best practices to ensure the integrity of their data. ClearScale develops secure and compliant landing zones and cloud architectures that help keep mission-critical applications, databases, and workloads safe at all times.
Achieve More With ClearScale and AWS
Reduce Risk
Reduce regulatory and cybersecurity risk through automated monitoring solutions and cloud security best practices.
Assess Vulnerability
Conduct thorough vulnerability assessments, penetration tests, and audits at the application and infrastructure levels.
Increase Control
Define access controls and permissions according to the unique needs of your business and customers.
Get Started With An AWS Security Assessment
Why Choose ClearScale as Your Cloud Security Consulting Partner?
Deep Knowledge of AWS Security Services
ClearScale follows the latest IT security best practices put forth by AWS and has extensive experience implementing AWS security services, including AWS Config, AWS Web Application Firewall (WAF), AWS GuardDuty, AWS Security Hub, AWS Firewall Manager, AWS Inspector, and more. We also provide SecOps, security assessments, and 24/7 monitoring through managed services to ensure all IT assets remain available and secure.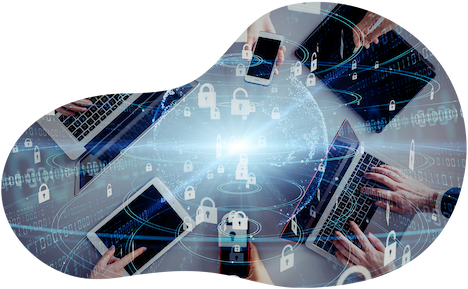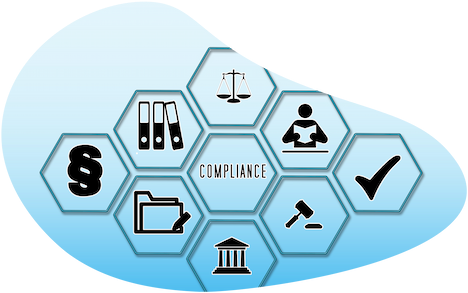 Understanding of Compliance Requirements
Our cloud experts have helped companies across diverse industries comply with the data governance and protection standards of PCI-DSS, HIPAA, ISO 27000, SOC reports, FedRAMP, and more. We work closely with IT leaders to understand their ultimate goals so that we can implement the ideal security protocols and processes.
Common Security Services Use Cases
"One of the things that they [ClearScale] brought to the table, which is very important to us, is security and their understanding of security as a third party to make sure that that our solution is extremely secure to meet the requirements from a HIPAA perspective."
- Simon Curtis, Program Director
Read Case Study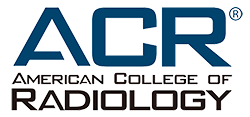 "ClearScale helped us take the first step into our cloud journey by creating a secure landing zone in AWS within weeks. Now this serves as a solid platform not just for our analytics and reporting needs but also for our new applications."
- Shree Periakaruppan, Director of Data Engineering and Analytics
Read Case Study
"Clearscale was an excellent partner that came in with deep technical expertise, pragmatic mindset, and a collaborative attitude that turbo-charged the Bloomreach engineering team that resulted in outcomes that included improved efficiency, reduced cost, better quality, and higher scalability of our platform."
Xun Wang, Chief Technology Officer, Bloomreach
Read Case Study
Frequently Asked Questions
What security layers do I need to consider?
Modern organizations need to think about security at three different levels: the data level, the application level, and the infrastructure level. Accounting for these levels at all times, especially for complex applications, is challenging without a massive team of dedicated security resources or powerful tools that simplify security at scale. Fortunately, AWS knows what organizations need and how to help them accomplish their security goals.
What are the security benefits of maintaining IT on the AWS cloud?
AWS has the cloud services and infrastructure that companies need to boost security without increasing spending dramatically or adding significant administrative burden. After migrating to AWS, organizations can automate manual security processes, implement detailed access controls, maintain regulatory compliance, leverage managed services, and much more. AWS increases security performance while reducing how much effort it takes to keep all data, consumers, and resources safe.
What security services does AWS offer?
To deliver on the security benefits mentioned above, AWS offers a myriad of services. For instance, organizations can use tools like AWS Config, AWS Web Application Firewall (WAF), AWS GuardDuty, and AWS Security Hub to safeguard different aspects of their cloud environments. Solutions like these prevent, detect, respond to, and remediate issues as they arise. AWS also makes it easy to implement logging, monitoring, and vulnerability analysis so that leaders can stay on top of potential issues before they become bigger problems.
What are SecOps and DevSecOps?
SecOps (security + operations) and DevSecOps (development + security + operations) refer to the fusion of multiple IT-related lanes. The goal of these IT management approaches is to incorporate security-minded principles and activities proactively into development and operational workflows. That way, leaders consider the security of their applications before, during, and after production, rather than waiting and reacting to issues after they emerge.
How do AWS and ClearScale enable regulatory compliance?
AWS and ClearScale together help companies maintain regulatory compliance, no matter the industry or geography. AWS is constantly achieving third-party validation for common compliance requirements. The company monitors regulations and ensures that cloud users remain in compliance with modern standards. ClearScale is also deeply experienced when it comes to completing projects that must comply with standards like PCI-DSS, HIPAA, and GDPR.
What is Security Information and Event Management (SIEM)?
Security Information and Event Management (SIEM) refers to advanced security systems that aim to provide real-time visibility into activity at the cloud infrastructure and application level. These systems often include log data storage, automation, and ongoing analysis to detect anomalies and threats in advance. Building a sophisticated and centralized SIEM capability is not only possible but easy on AWS.
What is an MSSP?
A managed security services provider (MSSP) is a third-party vendor that provides security-related support to client organizations. Covering all facets of cloud security can be difficult for internal IT teams. Regulatory standards and cloud security services are always changing. As a result, it can make sense to partner with a managed security services provider, like ClearScale, that can take all the hard work off the shoulders of in-house IT teams through AWS security consulting services.
How can managed services help me improve IT security?
Managed security services give leaders confidence that their cloud environments are always monitored, up to date, and efficient. ClearScale's AWS security consulting services include 24x7x365 coverage, rapid incident reporting, and recommendations related to data architecture, infrastructure, and application security. We identify areas of improvement and inefficiencies that detract from security performance. We can also implement updates on your behalf to optimize security and prevent IT teams from spending too much time thinking about how to protect modern applications.