Build Better Software on the Cloud
SaaS and ISVs today have access to tremendous cloud-based technologies and resources. The challenge lies in determining the best possible ecosystem and combination of solutions to maximize software performance. As an expert in AWS cloud technology, ClearScale can lead the way and help you set your software apart with innovative and modern solutions.
Achieve More With ClearScale and AWS
Maximize Availability
Keep your SaaS products online and scale seamlessly with demand by taking advantage of the cloud's built-in elasticity, redundancy, and availability.
Innovate Rapidly
Bring new software products, updates, and features to market quickly with automated CI/CD pipelines.
Enhance User Experiences
Deliver frictionless user experiences at every stage of the customer journey, from onboarding to checkout, without adding complexity to your IT infrastructure.
Plan Your Project
Why Choose ClearScale as Your SaaS & ISV Consulting Partner?
Extensive SaaS Development Experience
ClearScale was one of the first AWS Partners to earn the AWS SaaS Competency for demonstrating deep experience in helping customers design and build SaaS and cloud-native solutions on AWS. We understand what it takes to bring new software ideas to life in the cloud, and are experts at implementing powerful AWS services that enhance the performance of mission-critical applications.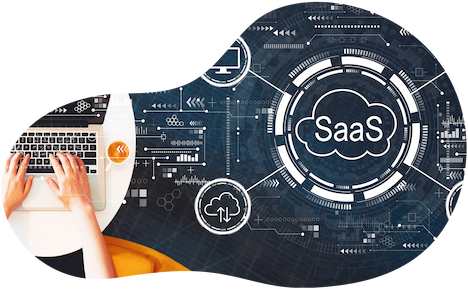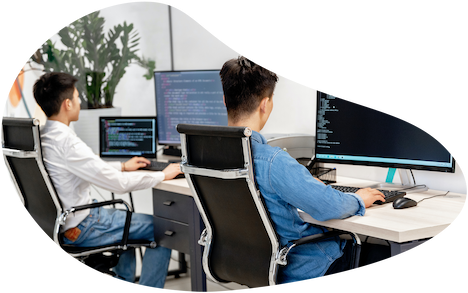 Tailored Cloud Solutions for Any Software Business
As an AWS Premier Consulting Partner, ClearScale provides end-to-end cloud solutions for software companies of all sizes using the best AWS technologies available. We can modernize your applications, data, and infrastructure, customizing your AWS workload to your exact needs. We have deep expertise to guide you through a complex migration, build your next SaaS offering, or help you cut costs across your cloud deployments.
Common SaaS and ISV Use Cases

"The project was a huge success, thanks to ClearScale. We're really excited about what's next for us. We are going to significantly increase the number of customers we have, the quality of our products, and the features we offer. The bedrock we built with ClearScale is going to accelerate all our growth plans."
- Nikhil Saralkar, CTO
Read Case Study
"Clearscale was an excellent partner that came in with deep technical expertise, pragmatic mindset, and a collaborative attitude that turbo-charged the Bloomreach engineering team that resulted in outcomes that included improved efficiency, reduced cost, better quality, and higher scalability of our platform."
Xun Wang, Chief Technology Officer, Bloomreach
Read Case Study

"Selecting ClearScale as our cloud development partner was an easy decision for Metapix. Having worked with them previously on a highly advanced cloud product all the way to successful product launch, we knew they were up for the challenge of delivering an even more complex software stack on a deadline. ClearScale did not disappoint and the product development roadmap is steamrolling forward. We will almost certainly engage them again for our next phase of scaling it out globally."
- Nathan Wheeler, CEO of Metapix
Read Case Study