Deliver Higher Quality Healthcare
On-premises infrastructure doesn't cut it in healthcare today. Health systems, MedTech startups, and consulting practices need cloud architecture that reduces operational complexity without compromising PHI or performance. ClearScale understands the dynamics that shape the modern healthcare world and can help you design the ideal cloud ecosystem for your organization.
Achieve More With ClearScale and AWS
Modernize Operations
Modernize IT infrastructure on the cloud to improve the scalability, security, and efficiency of your healthcare platforms and services.
Maintain HIPAA Compliance
Use robust cloud security protocols and managed services to maintain HIPAA compliance and configure access controls according to your organization's unique needs.
Improve Service Offerings
Launch new self-service portals, telehealth offerings, and EHR platforms that improve patient experiences dramatically.
Chat With Cloud Specialist
Why Choose ClearScale as Your Healthcare Consulting Partner?
Technical Expertise for any Healthcare Challenge
ClearScale earned the Healthcare Competency from AWS, validating our team's technical skill and business acumen when it comes to deploying cloud solutions for healthcare organizations. We've worked with many types of healthcare entities, from large health systems to fast-growing startups, enabling leaders to take their operations to the next level.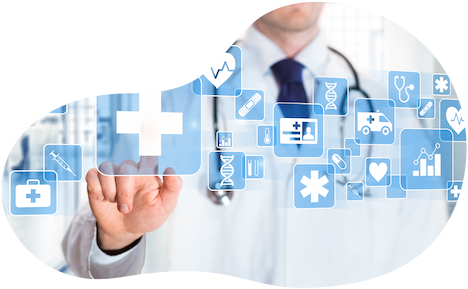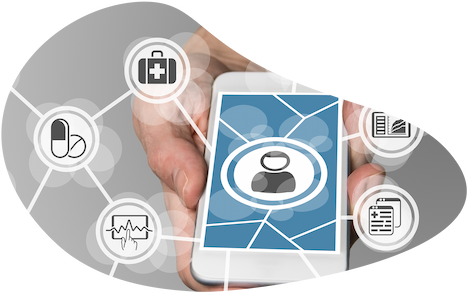 Deep Understanding of Healthcare Landscape
As an AWS Premier Consulting Partner, we have deep experience implementing cloud-native services and tools that make it easier to manage healthcare applications and infrastructure at scale. Our experts understand what it takes to deploy cloud environments that can adapt to the ever-evolving demands of the healthcare landscape.
Common Healthcare Use Cases

"Thanks to ClearScale's tech creativity and cloud expertise, we were able to add virtual and remote appointment capabilities to our medical coding platform. On top of that, everything is automated - appointments are recorded, transcribed, and translated for medical coding purposes by machine learning algorithms that continue to improve over time."
- Matt Dallmann, President, Creative Practice Solutions
Read Case Study
"One of the things that they [ClearScale] brought to the table, which is very important to us, is security and their understanding of security as a third party to make sure that that our solution is extremely secure to meet the requirements from a HIPAA perspective."
- Simon Curtis, Program Director
Read Case Study
"ClearScale was the perfect partner to help us design and deploy our new, highly scalable, high availability and HIPAA compliant AWS SaaS environment. Their knowledgeable team is very well versed in current AWS technologies and best practices. The ClearScale team was easy to work with; in a very tight timeline they worked as an extension of our internal teams to guide us from design all the way through migration onto the new environment."
- Curtis Stanley, Chief Operating Officer & Chief Administrative Officer, Qure4U
Read Case Study