Deliver Better Media Content Faster Than Ever
The media and entertainment industry has changed dramatically, as content creators can now produce, store, and broadcast rich media, all within the cloud. For those who want to compete in this exciting new world, ClearScale can help design the ideal cloud solution for the demands of modern media consumption.
Achieve More With ClearScale and AWS
Increase Uptime
Ensure your content is available at the highest quality possible by leveraging cloud infrastructure designed to maximize performance and scalability.
Discover Valuable Insights
Learn more about your viewers by digging deeper into how they engage with your content on different devices and platforms.
Accelerate Content Delivery
Capitalize on entertainment trends and speed up crucial aspects of the production process with on-demand rendering, remote collaboration, and other cloud-enabled capabilities.
Chat With Cloud Specialist
Why Choose ClearScale as Your Media & Entertainment Consulting Partner?
Technical Know-how to Optimize Content Delivery
As an AWS Premier Consulting Partner, ClearScale has helped a variety of media and entertainment companies migrate their workloads to AWS. Our team has enabled all types of media companies navigate technical complexity for the sake of optimizing their content delivery. We develop and modernize the media-related applications and infrastructure you need to create and maintain compelling end-user experiences on your platforms at all times.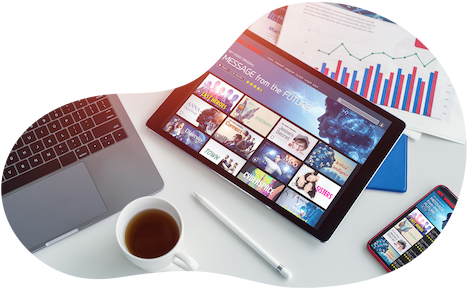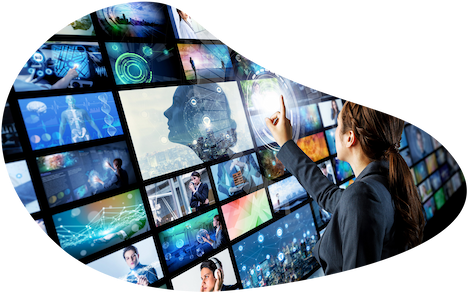 Comprehensive Cloud Solutions to Enhance IT Performance
In addition to delivering exceptional front end experiences, we understand how to design scalable, available, and reliable cloud environments that stay online, enabling media and entertainment companies to fulfill their service obligations. Our team can also set up efficient data management infrastructure and implement automated workflows that reduce administrative burden, lower costs, and accelerate innovation.
Common Media and Entertainment Use Cases

"I was impressed with ClearScale's ability to deliver such a complex yet robust, custom system, within our tight timelines. They are extremely capable — we chose the right vendor."
- Michael O'Neill, Director of Data Science
Read Case Study

"Our engagement with ClearScale has been essential to achieving our goal of accelerating our data strategy. ClearScale helped us to build a new end-to-end data pipeline that will ingest all our data in real-time, giving us confidence that all of our data is in the right place, precisely when needed."
- Scott Kinzie, VP of Marketing and Business Development, SmugMug
Read Case Study

"ClearScale has been very valuable in our efforts to operationalize and scale our SaaS platform. They have strong technical resources that accelerate our delivery capability and bring valuable experience to our development team."
- Clayton Bolz, VP of Engineering, MobSoc Media
Read Case Study