Accelerate Your AWS Adoption
From reducing IT costs to nearly limitless scalability, there are many compelling reasons to embark on a cloud migration journey. However, making the transition is not easy without thorough planning and careful execution. That's why partnering with the AWS cloud migration experts at ClearScale can maximize your cost savings, business agility, and performance on the cloud.
Achieve More With ClearScale and AWS
Reduce Operational Costs
Free up resources and lower your overall IT costs through pay-as-you-go pricing, volume based discounts, and fully managed services.
Increase Business Agility
Accelerate innovation, decrease time to market, drive business value, and boost productivity by deploying apps and services designed for the cloud.
Reduce Risk by Increasing Security
Implement the security policies, governance, and compliance guardrails you need with built-in AWS security tools and features.
Get Started With A Free Management & Governance Assessment
Why Choose ClearScale as Your Cloud Migration Consulting Partner?
Tried-and-True Migration Process
Our established AWS migration process enables us to move your applications and workloads to the cloud quickly, efficiently, and affordably. We partner with your organization to guide you through every stage of the migration process - from the initial strategic roadmap all the way through the final cutover to your new environment.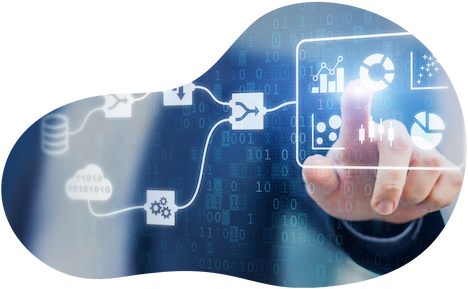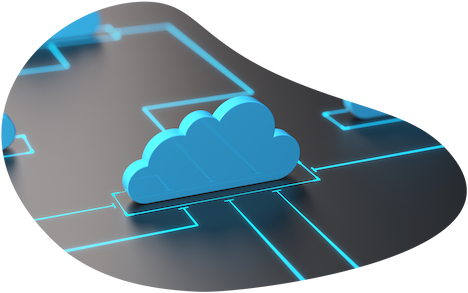 400+ Customers Successfully Migrated to AWS
We've earned the AWS Migration Competency based on our extensive experience spanning more than 400 successful migrations to AWS from on-premises environments, hosting facilities, and other public cloud providers. Our cloud migration services leverage the latest cutting edge tools and technology provided by AWS, as well as our own expert DevOps engineers and developers to ensure that your migration is completed smoothly without disruption to your services.
Our migration experts are experienced in AWS's most common cloud migration services, including CloudEndure, Migration Evaluator (TSO Logic), AWS Control Tower, AWS Server Migration Service, AWS DataSync, the AWS Transfer Family, the AWS Snow Family, and more.
Common Migration Use Cases
Server & Data Migrations
Migrate workloads from your on-premises infrastructure, Google Cloud, or other cloud platforms to AWS, as well as migrate large, on-premises data sets to the cloud.
Database Migrations
Migrate all of your organization's data from commercial and open-source databases without leakage.
Application Migrations
Migrate hundreds of applications to AWS rapidly without disrupting crucial operations.
Schedule Meeting
"This was a massive project that involved more than 6,300 servers from 12 global data centers and 8 full-stack applications on an aggressive 10-month timeframe. The project was a tremendous success, thanks to our collaboration with ClearScale. They managed to complete this ambitious project on time - when other AWS consulting partners said it couldn't be done."
- John Boezeman, Chief Technical Officer
Read Case Study

"As we go through this database migration project with ClearScale, we're seeing hosting costs decrease and performance increase. It's amazing that you can get both, but that's really the direction that we're heading."
- Tony Autin, Executive Vice President of Research and Development at Jonas Fitness
Read Case Study

"When we decided to move to the cloud to improve performance and reduce operating risk, ClearScale proposed a comprehensive architecture to revamp our IT infrastructure. ClearScale was a great partner and helped us execute this ambitious project, ultimately helping us achieve our goals and position us for future growth."
- Chris Cuzalina, GridHawk President, CFO and Board Member
Read Case Study