Migrate Without Disrupting Services
Organizations have several options when migrating legacy databases to the cloud - rehosting, replatforming, refactoring, or rebuilding. Getting the most out of any one of these migration strategies requires careful planning and cloud expertise, especially if teams choose one of the more complex routes.
Fortunately, Amazon Web Services (AWS) offers useful tools and database destinations so that organizations can hit the ground running once they get on the cloud. The key is getting through the migration without experiencing any problems or downtime.
With ClearScale, no migration is too difficult or intimidating. We'll help you plan and execute your database migration so that you can take full advantage of the AWS cloud going forward.
Our Database Migration Process
Our AWS cloud database experts follow a tried-and-true process for migrating and modernizing client databases. This process includes 8 steps:
Conduct infrastructure and/or database assessments
Develop a migration strategy and refactoring plan
Determine proof of concept candidates for migration
Design the high-level architecture
Configure disaster recovery
Refactor back-end and applications
Test performance and create sizing guide
Document results and transition oversight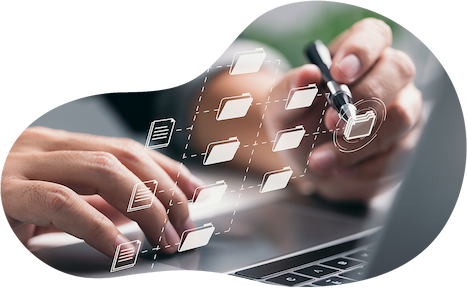 Of course, every database migration and modernization project is unique. In some cases, we don't have to go through every step to accomplish our client's goals. In other cases, we may need to add additional steps if the database migration requires complete uptime, such as change data capturing.
Either way, we want our clients to be involved and aware of the approach we take. The reason is because we want to ensure our proposed solution meets the unique needs of your business or organization.
By inviting our clients into the process, we ensure that we understand your primary drivers for pursuing a database migration or modernization. It also helps our clients feel more comfortable with how their IT infrastructure is changing and empowers them to take full advantage of the AWS cloud.

"Because of the complexity involved in building our Resolution technology into a cloud software engine, we looked to Clearscale for their depth of knowledge in complex AWS applications."
- Nathan Wheeler, CEO and Co-founder, Entropix
Read Case Study
Our Database Migration Services
Migration Preparation

Evaluate key dependencies, choose a migration strategy, and create a compelling business case for migrating.

Migration Execution

Move legacy databases from on-premises data centers to the cloud without issue or disruption.

Maximize Database Workloads

Make updates to database infrastructure during the migration journey to improve scalability and availability.
Achieve Your Business Goals with ClearScale and AWS
Unbridled Innovation
Accelerate enterprise innovation with database infrastructure that can evolve and adapt with your application development goals.
Reduce IT Costs
Enjoy pay-as-you-go pricing and only incur costs for database resources you consume once on the cloud.
Bolster Database Security
Protect sensitive information and implement nuanced access controls to keep your data safe at all times.