Gain More Insights Over Your Data
We create an enormous amount of data every day. However, much of this information is only useful if organizations can gather, store, and analyze it effectively without adding complexity to data operations or infrastructure.
Fortunately, data lake technology now enables organizations to harness the potential of structured and unstructured raw data collected from a variety of data sources. Data lakes can serve as the central repository for all raw and clean information, opening up a world of analytical opportunity for modern organizations.
The challenge lies in knowing how to set up a data lake on the cloud and integrate it into an existing data ecosystem. That's why ClearScale offers data lake services for the Amazon Web Services (AWS) platform. We help organizations get up and running quickly with new data lakes so that they have more freedom and power over their data.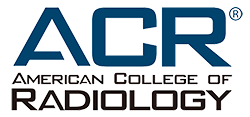 "ACR's focus was to bring speed and agility to end-to-end data pipelines for faster and continuous data delivery for analytics. We were looking for a partner that could work with our team to build a data lake that would allow us to process and add new datasets easily. ClearScale helped in a variety of areas including creation of a serverless data platform to ingest data from various data sources, automated data cataloging, and creation of a scalable datastore for business analytics and reporting."
- Shree Periakaruppan, Director of Data Engineering and Analytics
Read Case Study
Why Data Lakes?
Structured and Unstructured Data

Store all of your organization's data - structured and unstructured - in one place from diverse sources, including social media platforms, IoT devices, mobile apps, and enterprise products.

Schema-on-Read

Determine data schemas at the time of analysis rather than when capturing information, allowing you to adapt your analytics objectives over time.

Real-time Data Capture

Accelerate your organization's data movement and collect as much information as you need in real-time.

Cost-effective Storage

Store your data in highly scalable, cloud-native data lakes that offer better performance at a fraction of the cost compared to commercial offerings.
Achieve Your Business Goals with ClearScale and AWS
Enhance Customer Experiences
Gain in-depth understanding of your customers by incorporating more data sources from across the web to guide future decision-making.
Perform Advanced Analytics
Empower data scientists and other business users to perform big data analytics, build robust visualizations, and train sophisticated AI/ML models using the tools of their choosing.
Improve Operational Efficiency
Gather data directly from edge devices and machines to identify new ways to cut costs and automate workflows.