Sell More Products, Win More Customers
Thanks to cloud-native technology, retailers can now meet buyer demands across the entire customer journey, delivering personalized services both in-store and online through compelling digital storefronts and eCommerce experiences. Partner with ClearScale to design the ideal cloud ecosystem for your retail business and stay agile in our fast-paced world.
Achieve More With ClearScale and AWS
Avoid Downtime
Improve resiliency and ensure your digital stores, payment portals, and mobile apps stay online.
Drive More Sales
Optimize your customer's experiences with your brand and increase sales by designing shopping interfaces that meet your end users' unique needs and preferences.
Increase Scalability
Improve the elasticity of your IT infrastructure to make sure your eCommerce site can scale with major spikes of demand for your products and seasonal trends.
Chat With Cloud Specialist
Why Choose ClearScale as Your Retail Consulting Partner?
Proven Success in Retail Innovation
Our expert engineers, architects, and designers have worked closely with major retailers to improve their eCommerce stores, build new self-service portals, improve shopping applications, and more. We turn your ideas into reality, empower you to embrace innovation, and put your business in a position to thrive over the long term.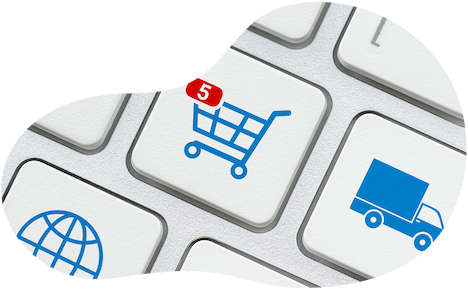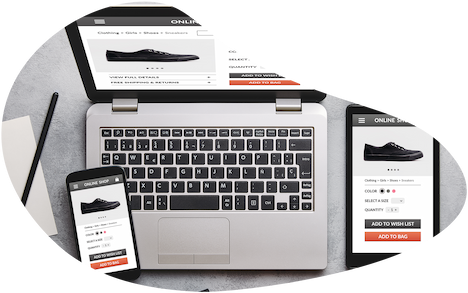 Technical Mastery That Fosters Growth
The ClearScale team collectively has more than 100+ AWS technical certifications and has earned 11 competencies as an AWS Premier Consulting Partner. We've worked with hundreds of clients worldwide, helping leaders leverage the cloud to scale their businesses, increase revenues, and attract customers. We understand what it takes to create tangible value using modern technology without adding complexity to your operations.

"Cardganize built a SaaS business with the owners of gift card retail locations in mind. They trust Cardganize to handle their gift card transactions and customer information securely and cost-effectively. To secure the subscribers' data from accidental access by another subscriber, ClearScale developed the code to provide each subscriber with a separate database instance."
- Christopher Wright, CEO
Read Case Study

"ClearScale and AWS were intricate partners to help FiftyFlowers design and implement a robust solution for our business model. I appreciated the team's ability to quickly understand our customers, suggest innovative ideas, and help us problem solve during the beginning stages of the project."
- Liza Roeser, Founder & CEO, FiftyFlowers
Read Case Study
"ClearScale provided us a high degree of visibility and structure around our AWS migration effort. They are always responsive and kept all stakeholders in sync with a strong communication cadence. We also appreciate their flexibility to help us with infrastructure initiatives outside of the core project."
- David Lien, VP Engineering, Minted
Read Case Study