Run Your Most Demanding Microsoft Workloads on the Cloud
Our Windows experts help companies all over the world migrate and modernize Microsoft workloads on the AWS cloud. We'll help you achieve your Windows goals and set you up for long-term success with the latest and greatest cloud-native technologies available.
Achieve More With ClearScale and AWS
Accelerate Innovation
Accelerate innovation by taking advantage of serverless architecture, machine learning, data management solutions, and more across your Windows infrastructure.
.NET Application Refactoring
Refactor legacy .NET applications on AWS to improve security, lower IT costs, reduce downtime, and create new sources of value for your business.
Optimize Workloads
Use new or existing Microsoft licenses on the AWS platform and take advantage of the AWS Optimization and Licensing Assessment tool to reduce costs and optimize your compute resources.
Chat With Cloud Specialist
Why Choose ClearScale as Your Microsoft on AWS Consulting Partner?
Microsoft Workloads Expertise
ClearScale is an AWS Premier Consulting Partner with the Microsoft Workloads Competency, which means we've demonstrated customer success time and time again when it comes to designing Microsoft workloads on AWS solutions. We'll help you implement the ideal cloud infrastructure for your business and maximize the performance of your Windows workloads.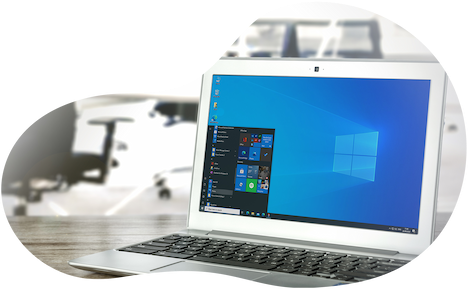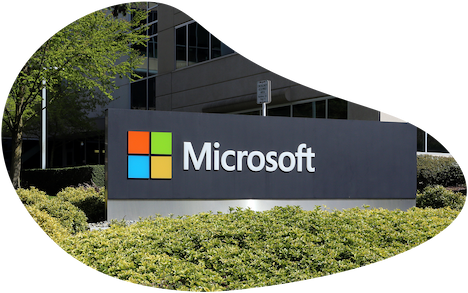 End-to-End Technical Skill
As a result of our extensive experience with Windows workloads on AWS, we know how to build end-to-end Microsoft environments that thrive on the AWS cloud. We'll show you how to save with the Optimization & Licensing Assessment program, build powerful .NET applications, break free from Microsoft SQL, and modernize Windows workloads on AWS.
Common Windows Workloads Use Cases

"ClearScale enabled us to go from an outdated, monolithic infrastructure to a modern infrastructure as code environment. With their expertise in AWS, we were able to do that in a fraction of the time it would've taken us to learn and implement on our own."
- Cliff Witthuhn, Cloud Systems Architect at J. J. Keller & Associates, Inc.
Read Case Study
"ClearScale has a great team of technical experts who have deep knowledge across the spectrum of AWS services. As our applications are being transitioned to the new platform, ClearScale makes sure we have adequate support and coverage to back the new design their team put together. The ClearScale team frequently makes recommendations on industry best practices and takes a long term view on things with automation, cost and maintainability considerations."
- Yogesh Hingmire, Senior Manager, Enterprise Architecture, Intoxalock
Read Case Study

"The ClearScale team has enabled us to quickly meet our needs for increased reliability of our application. This allowed our development teams to continue their focus on the application's functionality, which transforms our customers and changes lives."
- David Lomneck, Director of Development – NetSuite
Read Case Study
Frequently Asked Questions
What are the benefits of migrating Windows workloads to the cloud?
Migrating Windows workloads to the cloud is beneficial for several reasons. Many organizations choose to migrate Windows infrastructure to refactor legacy .NET applications, improve performance, and boost security. Some want to accelerate innovation using cloud services and infrastructure. Others need to optimize workloads to serve customers better, reduce costs, or prepare for future growth. The takeaway is that the cloud facilitates IT modernization, which is what many Windows users need to serve customers well today.
What use cases are possible with modernized Windows workloads?
Organizations that modernize Windows workloads gain access to exciting use cases. They can start to leverage fully managed databases that support new-age business models. Companies can also adopt containers and serverless Windows applications that don't require hands-on server management. Furthermore, teams can develop better .NET applications that leverage big data, AI/ML, IoT capabilities, and more.
What about my existing Windows licenses?
AWS offers a free Optimization and Licensing Assessment (OLA) for determining if there is potential to reduce costs and optimize compute across legacy Windows environments. The program takes actual resource utilization, application dependencies, and third-party licenses into account. Many organizations use their OLA program findings to build cloud migration and licensing strategies that help reduce costs while improving performance.
What are the most common Windows workload modernization methods?
Organizations use a variety of methods and services to modernize Microsoft workloads on AWS. One popular pathway is to deploy serverless .NET applications with AWS Lambda. Another is to use AWS Fargate to move Windows containers to the cloud without needing to refactor. Windows users also often utilize Amazon Elastic Kubernetes Service (EKS) for Windows container production support and Amazon Aurora to replace legacy SQL Server databases. Beyond these solutions, there are many others that AWS offers to handle Windows workload modernization needs.
How can ClearScale help me modernize Windows workloads?
ClearScale is an AWS Premier Tier Services partner with 11 competencies, including the Microsoft workloads competency. We've demonstrated our knowledge and skill repeatedly across Windows migration and modernization projects that generate real results for clients. We can help you assess your existing Windows workloads, identify opportunities for improvement, and design the ideal cloud infrastructure for your needs.