Meet Our Leadership Team
Pavel Pragin
CEO
View more
Pavel Pragin
Pavel is an innovator in the fields of cloud computing, high availability, scalability, security, and application development. With over 17 years of industry experience, he has a long track record in working with cutting-edge technologies and implementing enterprise-level cloud solutions. Pavel leverages his systems engineering and management experience to ensure that customer business requirements are met. Pavel enjoys hiking, mountain biking, golf, and skiing.
Close
Nila Ruslen
COO
View more
Nila Ruslen
Nila has a wide range of oversight at the company. With broad experience across multiple industries including technology, healthcare, and scientific research, her primary focus within the company is to maximize continued growth. Nila holds a Doctorate and Bachelor of Science degree and graduated magna cum laude from USC. She lives in the Bay Area with her husband and daughter and enjoys all things outdoors including skiing, biking, and gardening.
Close
Nikita Jablonsky
CFO
View more
Nikita Jablonsky
Nikita is responsible for the financial strategy and the day-to-day financial management of the organization. With over 15 years of experience in a broad spectrum of finance roles, he brings strong leadership and extensive knowledge of finance, risk management, and financial planning to the team. Nikita holds Bachelor's degrees in Economics and Statistics from UC Berkeley. In his free time, he enjoys hanging out with his family, playing tennis, and all things investing.
Close
Viktor Kalashnikov
SVP, European Delivery
View more
Viktor Kalashnikov
Viktor brings deep experience in support to his support practice lead role at ClearScale. He has worked as a manager, systems engineer, and tech lead in the past. He has launched several support call centers in his career and has vast experience running large support teams. Viktor holds a Bachelor's degree in Computer Science and likes biking, snowboarding, and travel.
Close
Natallia Beliakova
VP, Business Development & Alliances
View more
Natallia Beliakova
Natallia leads business development, strategic partnerships, channel marketing, and partner-enabled sales. With over a decade of experience in professional services, IT consulting, project management, product development, and government contracting, Natallia brings a mix of operational excellence, sales leadership, and cloud technology expertise. Natallia holds a Doctorate and Masters in Comparative Literature from SUNY, Binghamton and an executive leadership certificate from Stanford University.
Close
Jerry Schwartz
VP, Marketing
View more
Jerry Schwartz
Jerry leads our global marketing team and is responsible for the company's marketing strategy and execution of the plan to drive growth. In addition, he directs the marketing programs that support our strong AWS partnership. With over 20 years of experience, Jerry has held marketing and product marketing leadership positions at several SaaS and cloud computing companies. Jerry holds an MBA in Marketing from the University of Texas at Austin and a Bachelor of Science from the University of Cincinnati. Jerry enjoys biking, hiking, and family trips to Europe.
Close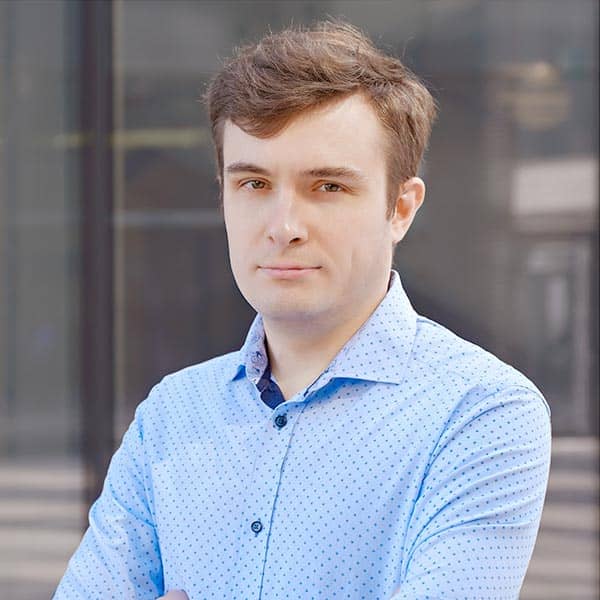 Pavel Vasilyev
VP, Technology
View more
Pavel Vasilyev
Pavel provides technical leadership of all client projects and ClearScale professional service practice areas. He manages and mentors the company's solution architects and practice leaders and works closely with AWS technical leaders to ensure customer success. Pavel has more than 14 years of experience designing and deploying scalable, highly available, and fault-tolerant cloud solutions. He has a Master's degree in Engineering and Technology in Informatics and Computer Science.
Close
Mikhail Zhdanov
VP, European Delivery
View more
Mikhail Zhdanov
Mikhail is a passionate leader with extensive software development management experience. He previously worked in startup, product, and outsourcing companies where he was able to prove himself as a results-oriented leader capable of resolving critical business and transformational challenges. Mikhail believes that a service-oriented focus on client needs is essential for developing and maintaining long-term partnerships with customers. In his free time, Mikhail enjoys reading and hiking.
Close
Wayne Burchett
VP, PMO
View more
Wayne Burchett
Wayne is a seasoned leader with 23 years of professional services experience in technical consulting organizations of various sizes – from a 24-person startup to a multinational technology services company with 180K employees. Wayne has led project management teams across many industries and has a passion for employee development. He has introduced and developed project management practices in five organizations. Wayne enjoys skiing and riding horses with his family.
Close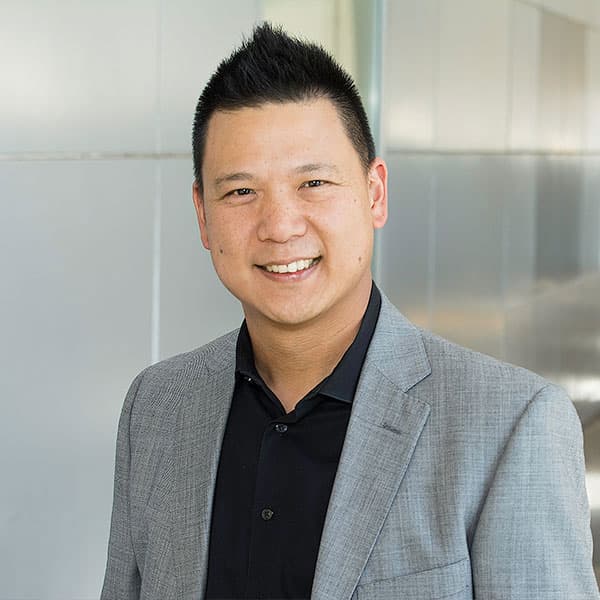 Jimmy Chui
VP, Customer Strategy
View more
Jimmy Chui
Jimmy works closely with customers throughout the project lifecycle. Customers benefit from his extensive experience in IT and in the cloud space. He is an accomplished IT leader with 18 years of experience in a broad range of IT functions relating to web operations. He has a Master's Degree in Information Systems Management from the University of San Francisco. Jimmy enjoys mountain biking, camping, and hiking with his wife and two boys.
Close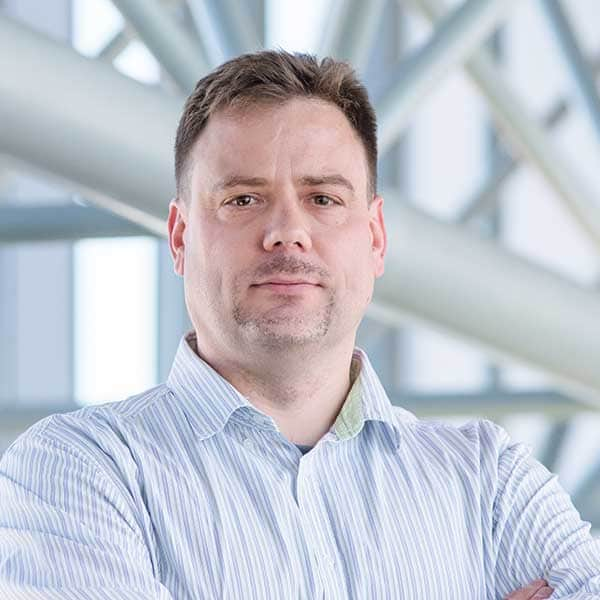 Gordon Marcus
Director, Development
View more
Gordon Marcus
Gordon has been working in the Software Engineering Industry for 21 years. He started his career as a Development Team Lead, and made his way up to the Director of Development. His strength is in the processes and methods of software development, but his true talent is in leadership. He excels at team motivation, goal setting, productivity, and efficiency. Gordon has earned a Master's degree in Mathematics and loves algorithms and formal logic. In his spare time, Gordon enjoys nature, rollerblading, and mountain biking.
Close
Denis Volkov
Director, Managed Services
View more
Denis Volkov
Denis Volkov is Director of Managed Services at ClearScale and is committed to operational excellence. Denis brings 10 year's experience in Cloud Services and Technical Support. He started out as junior technical support engineer and over time grew into key roles in major MSP Service Providers. Denis has a Master degree in Organization Management. In his free time Denis enjoys making photos, playing music and driving.
Close
Mikhail Ruchkin
Director, Information Technology and Security
View more
Mikhail Ruchkin
Mikhail oversees all security services for ClearScale and customer projects. He has more than 15 years of experience in Information Technology and Security, and earned a Master's degree in Information Systems from Hawaii Pacific University. Mikhail provides strategic leadership over every aspect of security – from staffing and budgets to protocols and incident response. He enjoys playing instruments, sports, and spending time with his wife and four daughters.
Close
Lisa Brauner
Sr. Director, Human Resources - US
View more
Lisa Brauner
Lisa is a proven HR business leader and will serve as a strategic and tactical business partner to the ClearScale leadership team. She is responsible for leading the overall US HR strategy and will partner with leadership to develop programs that inspire the team to achieve great results. With over 13 years of experience, Lisa brings extensive knowledge in day-to-day HR operations and is passionate about creating rewarding employee experiences. Lisa holds a Bachelor's degree in Human Services from Western Washington University and she loves all things outdoors.
Close
Natalia Kurland
Director, Human Resources - Europe
View more
Natalia Kurland
Natalia leads the company's overall European HR strategy, including talent acquisition and HR operations. She has extensive experience developing and implementing corporate HR policies and processes at technology companies. Building an effective team of skilled professionals is one of her main goals and passions. Natalia enjoys traveling and sports, as well as teaching aerial gymnastics to both children and adults.
Close
Alina Runova
Director, Recruiting - Europe
View more
Alina Runova
Alina brings deep Recruiting expertise with over a decade of Recruiting experience at enterprise, mid-size, and small businesses. She has led HR teams responsible for employee relations, recruiting and staffing, performance management, benefits administration, and developing policies and procedures. She holds Bachelor's degrees in Psychology and Education. Alina believes life is too short to spend at a job that doesn't make you smile, and challenge your intellect.
Close