Meet Our Leadership Team
Pavel Pragin
CEO
View more
Pavel Pragin
Pavel is the founder and Chief Executive Officer of ClearScale. He is an innovator in the fields of cloud computing and application development. With over 20 years of industry experience, he has a long track record of working with cutting-edge technologies and helping companies implement new solutions across their AWS cloud journey. Pavel leverages his engineering and leadership experience to ensure that customer business needs are met and that ClearScale continues to lead as one of the top AWS Premier Tier Services Partners.
Close
Nikita Jablonsky
CFO
View more
Nikita Jablonsky
Nikita is responsible for the financial strategy and the day-to-day financial management of the organization. With over 15 years of experience in a broad spectrum of finance roles, he brings strong leadership and extensive knowledge of finance, risk management, and financial planning to the team. Nikita holds Bachelor's degrees in Economics and Statistics from UC Berkeley. In his free time, he enjoys hanging out with his family, playing tennis, and all things investing.
Close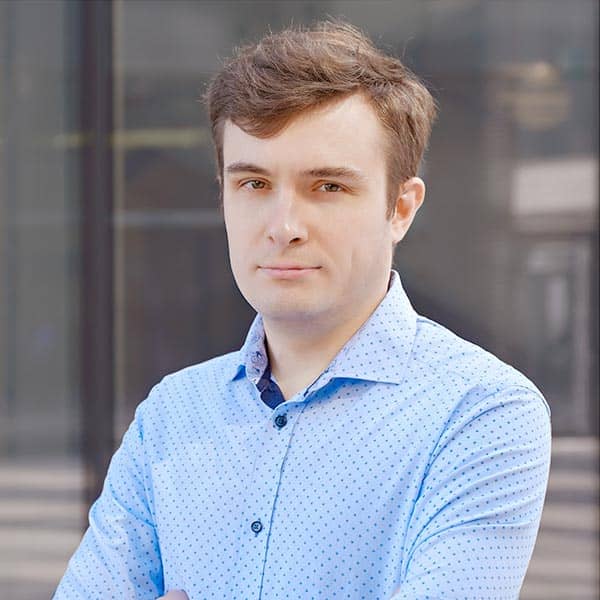 Pavel Vasilyev
CTO
View more
Pavel Vasilyev
Pavel provides technical leadership of all client projects and ClearScale professional service practice areas. He manages and mentors the company's solution architects and practice leaders and works closely with AWS technical leaders to ensure customer success. Pavel has more than 14 years of experience designing and deploying scalable, highly available, and fault-tolerant cloud solutions. He has a Master's degree in Engineering and Technology in Informatics and Computer Science.
Close
Natallia Beliakova
CRO
View more
Natallia Beliakova
Natallia leads sales, business development, and strategic partnerships. With over a decade of experience in professional services, IT consulting, project management, product development, and government contracting, Natallia brings a mix of sales leadership, operational excellence, and cloud technology expertise. Natallia earned Doctorate and Masters degrees from Binghamton University and an executive leadership certificate from Stanford University.
Close
Jerry Schwartz
VP, Marketing
View more
Jerry Schwartz
Jerry leads our global marketing team and is responsible for the company's marketing strategy and execution of the plan to drive growth. In addition, he directs the marketing programs that support our strong AWS partnership. With over 20 years of experience, Jerry has held marketing and product marketing leadership positions at several SaaS and cloud computing companies. Jerry holds an MBA in Marketing from the University of Texas at Austin and a Bachelor of Science from the University of Cincinnati. Jerry enjoys biking, hiking, and family trips to Europe.
Close
Wayne Burchett
VP, PMO & Global Delivery
View more
Wayne Burchett
Wayne is a seasoned leader with 23 years of professional services experience in technical consulting organizations of various sizes – from a 24-person startup to a multinational technology services company with 180K employees. Wayne has led project management teams across many industries and has a passion for employee development. He has introduced and developed project management practices in five organizations. Wayne enjoys skiing and riding horses with his family.
Close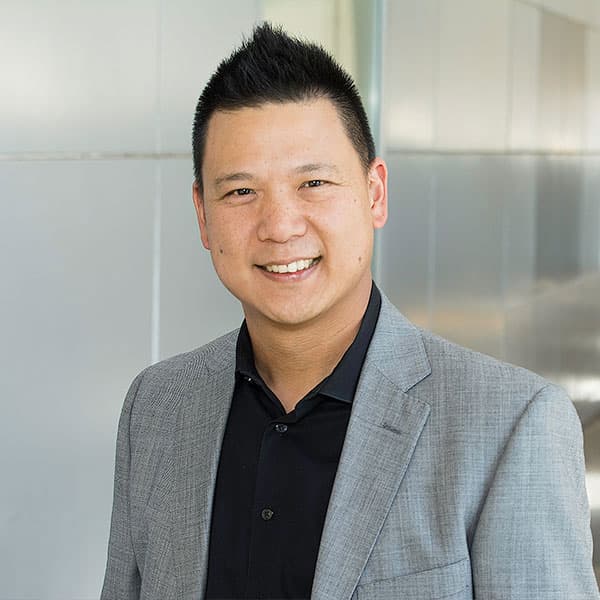 Jimmy Chui
VP, Customer Strategy
View more
Jimmy Chui
Jimmy is a digital transformation leader who works closely with customers throughout the project lifecycle to help them achieve their business initiatives. He is an accomplished IT leader with 18 years of experience in a broad range of IT functions relating to web operations. He has a Master's Degree in Information Systems Management from the University of San Francisco. Jimmy enjoys mountain biking, camping, and hiking with his wife and two boys.
Close
Pawel Maksymczak
VP - Europe
View more
Pawel Maksymczak
Pawel is the VP, Europe and is responsible for the strategy and growth of the region. Pawel started his career as a software developer and developed into a managing director over the past 20 years. He has a proven track record of success in many of the world's leading IT services companies. Pawel has strong management experience and expertise in business development, IT, HR, accounting, finance, purchasing, legal and facilities management. In his spare time, he is passionate about aviation and history.
Close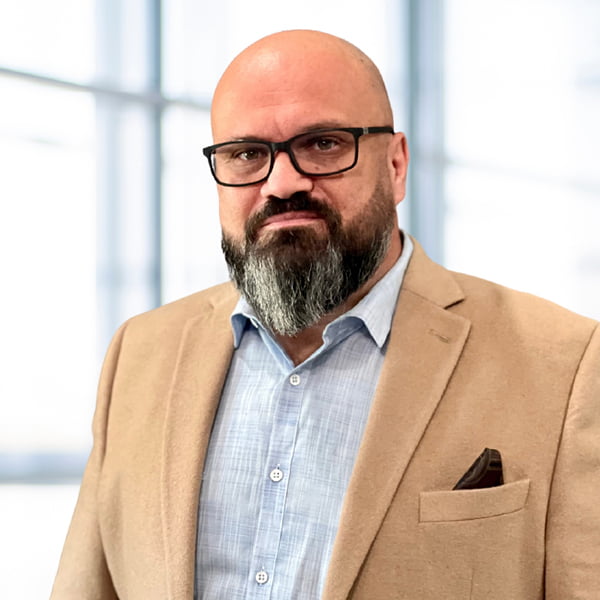 Jeff Carson
Sr. Director, Presales Architecture
View more
Jeff Carson
Jeff is Sr. Director of Presales and Solution Architecture at ClearScale where he leads the Solution Architecture team. He is an AWS Partner Network Ambassador who was an early adopter of public cloud, working with AWS technologies for the past 13 years. Being among the first candidates worldwide to obtain the AWS Solutions Architect Professional and AWS DevOps Professional certifications, Jeff is a lifelong learner who holds 7 AWS certifications. Jeff, his wife, and four children reside in Austin, TX where they enjoy the music scene.
Close
Ed Songaila
Head of Sales, West
View more
Ed Songaila
Ed leads our global sales team in the West and is responsible for the company's sales strategy and execution of the plan to drive growth in that region. With over 10 years of experience, Ed has held sales leadership positions within global IT solution providers supporting the U.S. and European markets. Ed holds a Bachelor of Science Honors in Economics from Cardiff University, U.K. Ed enjoys playing golf, traveling, fitness, soccer, and trips back to the U.K. to see family and friends.
Close
Andrew Hoaas
Head of Sales, Central
View more
Andrew Hoaas
Andrew oversees the US Central sales team and is responsible for new account acquisition and expanding key accounts in that region. Andrew has 12 years of experience in professional IT Services and channel/partner support. He has held leadership positions within global IT solution providers supporting both U.S. and European markets. Andrew brings a mix of sales leadership, operational expertise, and a highly extensive customer service background. Andrew enjoys hiking, traveling, and spending time with his wife and two sons.
Close
Dan Griffith
Director, Global Delivery
View more
Dan Griffith
Dan leads our global delivery practice with responsibility for scaling our technical execution capabilities to help customers achieve successful business outcomes and value. Dan has over two decades of IT leadership experience, spanning a wide range of industries and roles. He's built and led teams in a variety of practices, including traditional infrastructure, cloud native development, DevOps, managed services, and consulting. Dan holds a BA in History & Technology from Catawba College. Dan enjoys hiking, photography, cooking, and traveling.
Close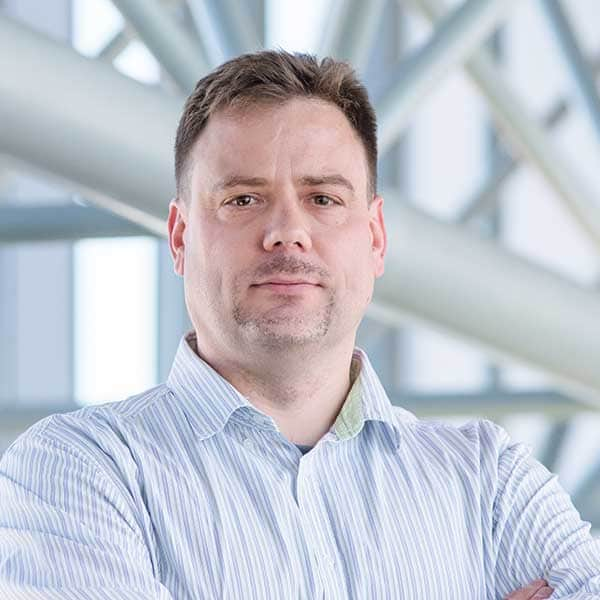 Gordon Marcus
Director, Development
View more
Gordon Marcus
Gordon has been working in the Software Engineering Industry for 21 years. He started his career as a Development Team Lead, and made his way up to the Director of Development. His strength is in the processes and methods of software development, but his true talent is in leadership. He excels at team motivation, goal setting, productivity, and efficiency. Gordon has earned a Master's degree in Mathematics and loves algorithms and formal logic. In his spare time, Gordon enjoys nature, rollerblading, and mountain biking.
Close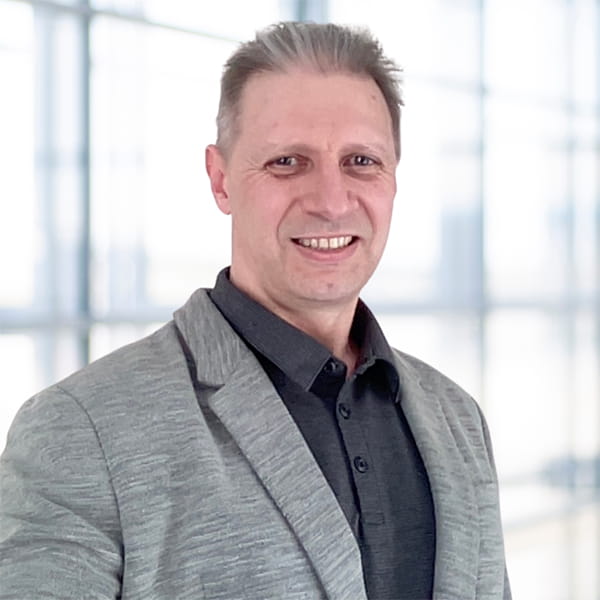 Alexandr Shorikov
Director, Systems Engineering
View more
Alexandr Shorikov
Alexandr has more than 24 years of experience in Software Engineering, System Analysis, and Management. For the last 12 years he has been leading worldwide Systems Engineering and DevOps teams, focusing on building cross-team relationships, staffing, motivating, and growing engineering groups located in different regions. Alexandr has a master's degree in Software Engineering and enjoys travelling, hiking, and exploring new places.
Close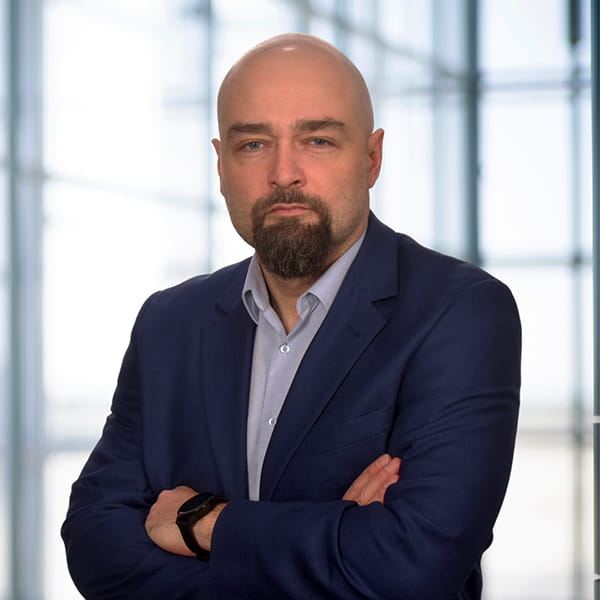 Pawel Pietras
Director, MSP
View more
Pawel Pietras
Pawel is the Director of ClearScale's MSP team and is responsible for overseeing the Managed Services offering. With more than 15 years of experience in delivery and sales, he is passionate about improving the quality of services that ClearScale provides to all customers. He is a strong team player focused on delivering added value whenever possible. Pawel holds a Master's Degree from University of Wroclaw in Poland. In his spare time Pawel is a passionate mountaineer and hiker, still waiting for his first 7000m peak.
Close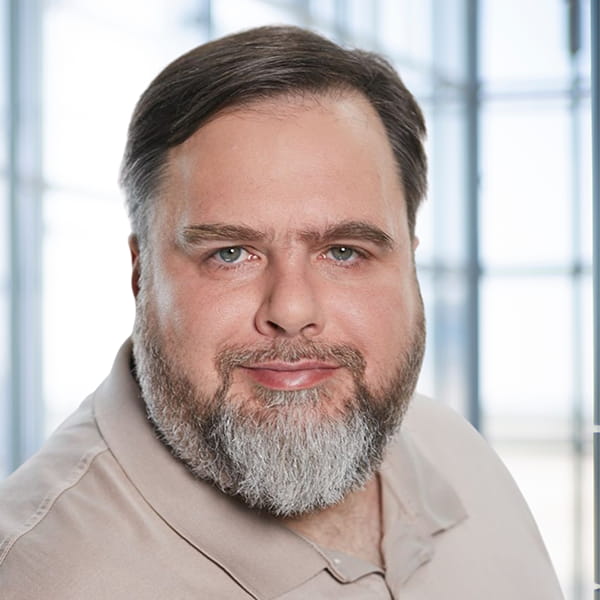 Dmitry Mazhar
Director, IT
View more
Dmitry Mazhar
Dmitry, as the IT Director of ClearScale, leads the internal IT services and security. He is a seasoned leader with more than 20 years of experience in the management of IT services and application development across many industries. Dmitry's technical background and understanding of business needs allow him to bridge the gap between technology and strategy. Dmitry holds an MBA in IT from Kozminski University and a Master of Computer Science from the University of Warsaw. Dmitry enjoys golfing, grilling, and spending time with his pets.
Close
Nila Ruslen
Strategic Advisor
View more
Nila Ruslen
Nila is a ClearScale cofounder and strategic advisor in the areas of finance and operations. Nila has broad experience across multiple industries including technology, healthcare, and scientific research. Nila earned both Doctorate and Bachelor of Science degrees and graduated magna cum laude from the University of Southern California. She lives in the Lake Tahoe area with her husband and enjoys all things outdoors including skiing, biking, and gardening.
Close
William Treacy
Head of Business Development, East
View more
William Treacy
William leads ClearScale's AWS partnership and GTM strategy alongside our leadership team for the US Eastern region. He has extensive experience in driving business development and sales strategies across both cloud software and services organizations. He has been instrumental in growing ClearScale's partnership with enterprise customers and will continue to lead our enterprise expansion efforts. In his free time William volunteers with multiple veterans organizations, and enjoys spending time with his wife and son traveling all over the world.
Close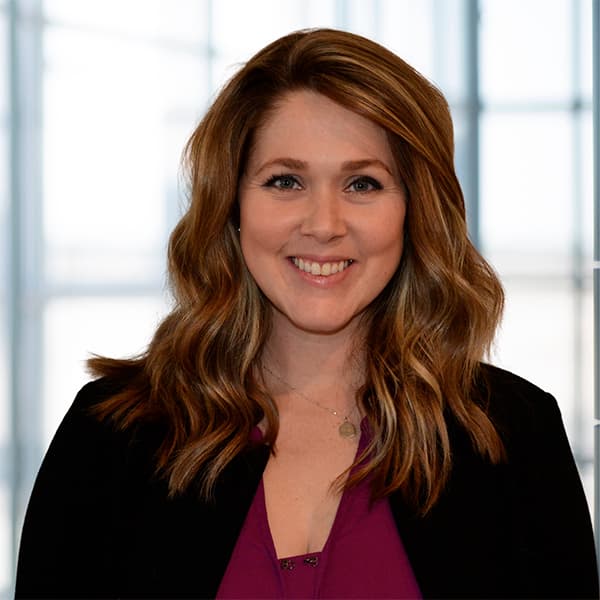 Emily Gleason
Manager, Human Resources - US
View more
Emily Gleason
Emily manages the daily operations of the US Human Resources department, from onboarding through the entire employee life cycle. Her main priority is to effectively support her team of skilled professionals and ensure maximum performance. Emily holds a BA in Communication and Human Resources Development from Texas Tech University. She enjoys hiking, running, and spending time with her family.
Close
Natalia Kurland
Sr. HR Business Partner – Europe
View more
Natalia Kurland
Natalia is responsible for aligning business objectives with European employees and management in designated business units. She is not only an administrative expert but is also a change agent for improving people-related initiatives across the company. She has extensive experience developing and implementing corporate HR policies and processes at technology companies. Building an effective team of skilled professionals is one of her main goals and passions. Natalia enjoys traveling and sports, as well as teaching aerial gymnastics to both children and adults.
Close
Oksana Grezyeva
Sr. HR Business Partner – Europe
View more
Oksana Grezyeva
Oksana works with ClearScale leaders and key stakeholders at all levels to drive organizational success in Europe. She is skilled at obtaining maximum performance from the team. Oksana's experience includes organizational development, talent acquisition, performance management, retention, compensation, training/employee development, and employee relations. She holds a master's degree in Finance and a postgraduate degree in Project Management in IT. Oksana enjoys traveling, sports, and gardening.
Close
Wladyslaw Gadomski
Sr. Manager, Recruiting – Europe
View more
Wladyslaw Gadomski
As the Lead Recruiter overseeing the growth of ClearScale's Poland Delivery Center, Wladyslaw draws on more than 6 years of professional IT recruitment experience. He is passionate about agile HR and firmly believes that transparency is the future of HR. Wladyslaw holds a master's degree in International Relations from Nicolas Copernicus University in Torun, Poland. In his spare time, Wladyslaw enjoys playing and watching soccer, as well as hiking, biking, and reading science fiction books.
Close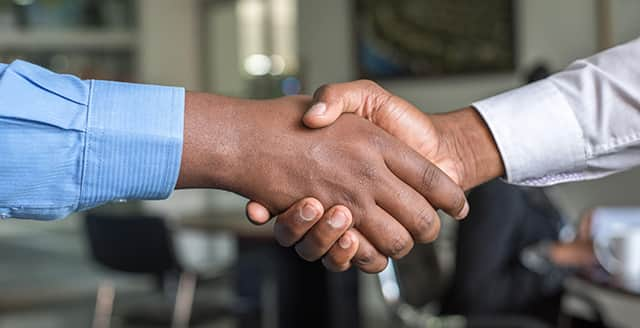 Open Positions
Join a team riding on the cutting edge of cloud technology - with over 100% YoY revenue growth!
Learn more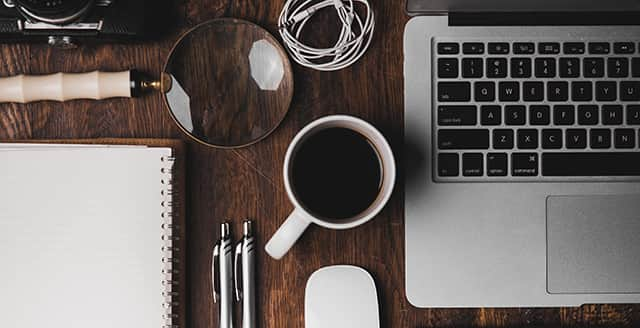 Life at ClearScale
ClearScale was founded on guiding principles that define our culture and shape our business philosophy.
Learn more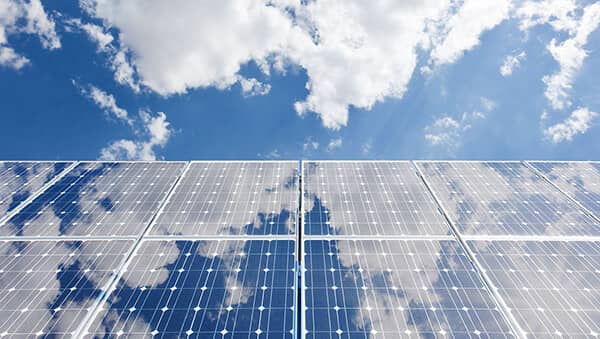 About ClearScale
Get the ClearScale company overview datasheet to learn more about our services, why customers choose us, and some of our most interesting projects.
Download now