Join ClearScale Solutions Architect Ed Ip as he discusses how companies can ensure a smooth migration to the AWS cloud. Ed dives into the reasons why so many leaders are choosing to migrate today and reviews the critical parts of the migration journey.
The webinar also covers the AWS Migration Acceleration Program (MAP) and explains how companies benefit by following a streamlined process when it comes to moving mission-critical IT infrastructure to the cloud.
Who should attend: CTOs, CIOs, CISOs, VPs of Engineering, VPs of Development, Business Development Directors, Senior Development Managers, Senior Architects, and Business Development Managers.
What You Will Learn: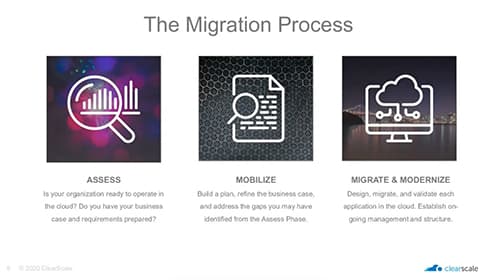 The three key phases of the migration process: assess, mobilize, migrate & modernize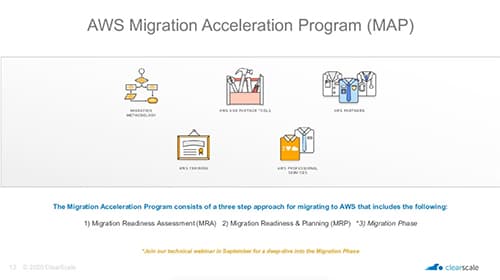 The advantages of going through the AWS Migration Acceleration Program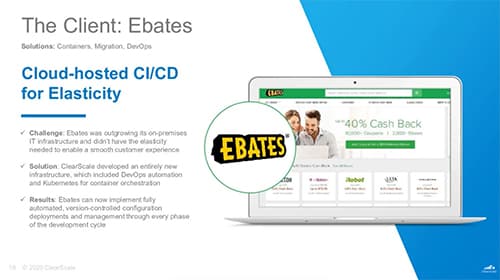 How ClearScale guides organizations through successful, large-scale migrations