Join AWS, ClearScale, and UCSF for this on-demand webinar about enabling agile development and infrastructure scalability. During this conversation, leaders from all three organizations discuss what it takes to build, deploy, and maintain high-performing apps at scale without compromising HIPAA compliance.
The webinar also features an overview of how ClearScale and UCSF worked together to implement a new AWS Landing Zone, improve infrastructure delivery speeds by 90x, and improve cost efficiency for transient workloads.
Who should attend: CTOs, CIOs, CISOs, VPs of Engineering, VPs of Development, Business Development Directors, Senior Development Managers, Senior Architects, and Business Development Managers.
What You Will Learn: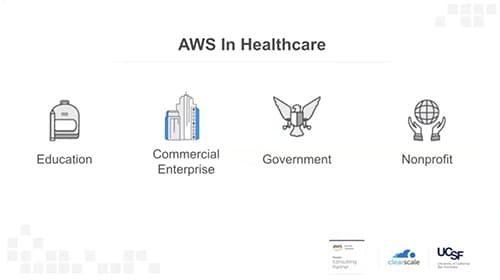 How AWS enables healthcare and life sciences organizations to leverage the cloud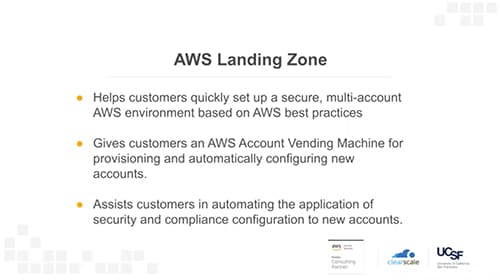 The basics of AWS Landing Zones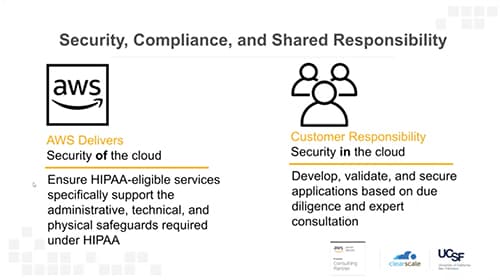 How the AWS cloud enables security, compliance, and governance