Protect Your Mission-critical Data Architecture
One of the keys to keeping your organization's data secure is to ensure your data architecture is fully protected. This includes shoring up data sources, data pipelines, data lakes, data warehouses, and databases. Of course, this takes a lot of work.
With Amazon Web Services (AWS) and ClearScale, you can optimize your data architecture, implement useful protocols, and bolster security using purpose-built cloud solutions. Work with us to take full advantage of AWS' security services and protect mission-critical data architecture from all types of threats.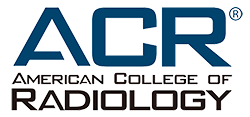 "ClearScale helped us take the first step into our cloud journey by creating a secure landing zone in AWS within weeks. Now this serves as a solid platform not just for our analytics and reporting needs but also for our new applications."
- Shree Periakaruppan, Director of Data Engineering and Analytics
Read Case Study
Our Data Architecture Security Services
Data Sources

Push security out to the edge and keep IoT devices safe from malicious attacks.

Data Pipelines

Reinforce data pipelines to make sure your data is gathered, cleaned, and transferred properly to support downstream use cases.

Databases

Protect relational and nonrelational databases with end-to-end encryption, network isolation, and more.

Data Warehouses

Share insights from data warehouses securely with other teams, accounts, and organizations that depend on your services.
Achieve Your Business Goals with ClearScale and AWS
Lower Risk
Reduce compliance risk by ensuring only the right people have access to the minimum amount of information they need to do their jobs.
Less Downtime
Keep your data architecture online by mitigating cyber threats and hacking attempts that would otherwise disrupt your operations.
Higher Confidence
Use your organization's data with more confidence to develop better applications and services for customers.