Transform Your Automotive Business
The automotive industry is changing rapidly. Electric cars, ride-sharing platforms, autonomous driving, and more are transforming how automotive companies prepare for the future. Only through the AWS cloud and a partner like ClearScale can leaders achieve their technical goals and take advantage of the opportunity ahead.
Achieve More With ClearScale and AWS
Accelerate Time to Market
Speed up production by digitizing key aspects of your automotive design, engineering, and testing processes. Get to market faster than your competitors.
Unlock New Sources of Value
Modernize applications with purpose-built solutions and event-driven architecture to provide new offerings - whether they be new vehicles, add-ons, or personalized services.
Harness the Power of Data
Gather, store, analyze, and monetize massive volumes of data to guide product development and keep customers engaged with your automotive solutions.
Chat With Cloud Specialist
Why Choose ClearScale as Your Automotive Consulting Partner?
Your Innovation Partner
ClearScale has earned the SaaS, IoT, Machine Learning, and Data & Analytics competencies from AWS, demonstrating our technical proficiency and ability to deliver cloud applications and data-oriented solutions for automotive companies worldwide. Our team understands what it takes to design and deploy new services at scale, especially in industries experiencing significant disruption, such as the automotive sector.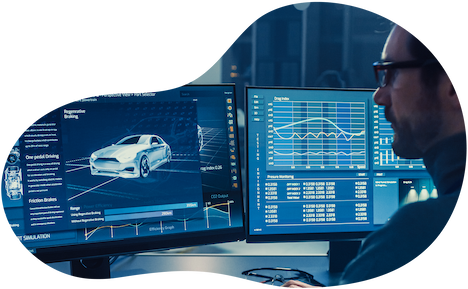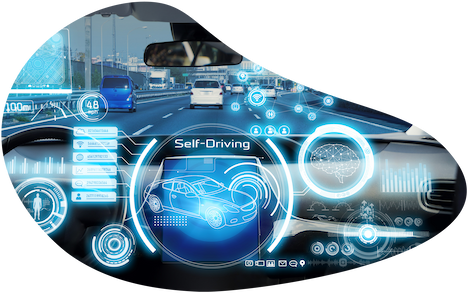 Create the Ideal Cloud Ecosystem
As an AWS Premier Consulting Partner, ClearScale knows the ins and outs of what companies can do on the AWS cloud. Our team has the skill and knowledge to guide you in creating the optimal cloud ecosystem to support your most ambitious innovation goals in the automotive industry.
Common Automotive Use Cases

"Success in a startup is all about speed and execution. We needed an AWS Premier Partner who could help us get up and running on AWS quickly, which is exactly what ClearScale did."
- Dave Bartlett, CTO, Spoke Safety
Read Case Study
"ClearScale demonstrated both its technical cloud expertise and creativity through our recent project. It was clear from the get-go that ClearScale had done this type of data management revamp time and time again. Their expertise in machine learning was a valuable complement to our own application experts. We're now well-positioned to create even greater value for everyone in the SRM Ecosystem from manufacturers, to our dealers, fleets and partners."
- Satish Joshi, Chief Technology Officer, Decisiv
Read Case Study
"The company now has a proven, high-performing solution for generating real-time data pipelines that super-charges the efficiency and value of its product suite. It scales reliably, handles large data sets, and is regularly monitored to ensure it continues to perform at the level DealerSocket and its customers expect."
Read Case Study