Manage Billions of IoT Devices with AWS
The Internet of Things (IoT) is transforming industries and businesses all over the world. ClearScale helps companies take full advantage of IoT to launch disruptive business models, products, and services that add value and fulfill unmet needs.
Achieve More With ClearScale and AWS
Increase Revenue
Develop new sources of revenue based on real-time data streams and smart networks spread all across the globe.
Improve Visibility
Gather, store, and analyze high-quality data from millions of devices to assess how consumers engage with your products, as well as identify where you overspend on business operations.
Enhance the User Experience
Deliver better experiences to customers by automating application features and interactions between multiple smart devices.
Get Started With An AWS IoT Jumpstart
Why Choose ClearScale as Your IoT Consulting Partner?
IoT Expertise Validated By AWS
ClearScale earned the IoT Competency from AWS based on a proven track record of success with IoT services. Our team has empowered numerous businesses to launch and sustain successful IoT-based business models that create long-term value.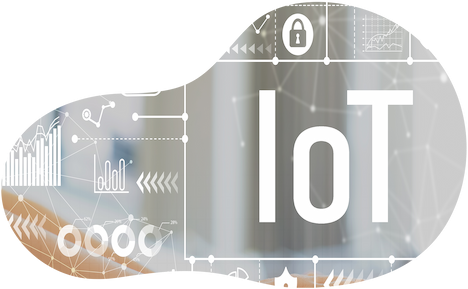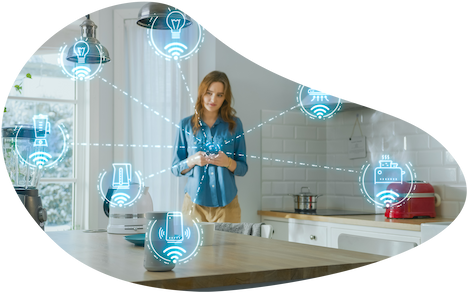 Your Strategic Partner for IoT Disruption
We've also earned the Data & Analytics and Machine Learning Competencies from AWS, which means we can not only help you develop disruptive IoT applications, but also build sophisticated analytics around your data streams. These three competencies in combination are what enable ClearScale to serve as a true thought leader for your long-term IoT strategic planning.
We've established expertise with leading AWS IoT technologies including AWS IoT Core, AWS IoT Analytics, AWS IoT Events, AWS IoT Device Management, and more.

"The project was a huge success, thanks to ClearScale. We're really excited about what's next for us. We are going to significantly increase the number of customers we have, the quality of our products, and the features we offer. The bedrock we built with ClearScale is going to accelerate all our growth plans."
- Nikhil Saralkar, CTO
Read Case Study
"We knew that our company was poised for significant growth and we needed the right partner to help us build a scalable data management platform on AWS. ClearScale designed and implemented a solution to collect and analyze the data generated across our network of IoT devices, allowing us to serve our clients even more effectively."
- Reza Soudmand, Director of Product Development, Romet Limited
Read Case Study
"Our partnership with ClearScale supported our ability to respond to market demands quickly, helping us deliver timely new features and products to market. We worked with ClearScale's DevOps and application-development experts to implement a solid AWS solution, allowing us to focus on the innovative cloud platform that our customers depend on."
- Andy Thompson, CEO
Read Case Study
Frequently Asked Questions
What is the IoT?
The Internet of Things (IoT) refers to the massive network of physical devices deployed in the world today that have sensing, computing, and data-gathering capabilities. These devices collect information through embedded sensors and share this data over the web for use in complex applications. Over the next several years, billions more IoT devices will come online, allowing organizations to extract even richer insights about customer engagement, environmental conditions, and more.
What are the benefits of building IoT applications on AWS?
Developing, launching, and maintaining IoT applications at scale is a complex endeavor. That's why cloud providers like AWS have built IoT-specific services that make it easy to configure and manage IoT devices. AWS also simplifies the process of ingesting IoT data and analyzing it at scale, opening up the door for next-gen business models and applications.
What IoT services does AWS offer?
AWS offers several types of IoT services: device software, connectivity and control services, and analytics services. AWS' device software includes solutions for turning devices on at the edge. Control services help keep devices secure and organized from the cloud. Analytics services accelerate the data gathering and value extraction process. Across these categories, some of the more commonly used AWS IoT services include AWS IoT Core, AWS IoT Greengrass, and AWS IoT Analytics.
What use cases are possible with cloud-based IoT applications?
Having real-time insight across large geographic footprints enables many exciting use cases. Many organizations use IoT networks for predictive maintenance, logistics tracking, and last-mile transportation services. The IoT also enables smart cities and buildings, automated consumer products, and faster training for AI/ML programs. The possibilities are endless, so long as leaders invest in the right IoT management infrastructure.
What industries are being transformed by the IoT?
The IoT is already transforming countless industries. It's ushering in Industry 4.0 in the manufacturing sector, supporting new business models in the energy industry, and enhancing supply chain management, to name a few examples. As big data and AI/ML capabilities improve, IoT's potential will also increase, which is why building IoT capabilities is critical today.
How can ClearScale help me achieve my IoT goals?
As an AWS Premier Tier Services partner with the IoT competency, ClearScale has demonstrated real-world success when it comes to launching IoT applications on the AWS cloud. As AWS IoT experts, we know what it takes to bring a new IoT network online, as well as the infrastructure and cloud-native solutions that teams need to stay on top of IoT network management.