Join AWS and ClearScale to discover how to process streaming events at scale using two powerful AWS solutions: Amazon Kinesis and AWS Glue. Solutions architects from both organizations describe how to leverage these tools and more to transform and analyze massive amounts of data in real time.
This webinar is especially helpful for those who want to hear directly from cloud experts about how to implement Kinesis and Glue alongside other AWS services, like Amazon S3, Redshift, Elastic Search, and Amazon Athena.
Who should attend: CTOs, CIOs, CISOs, VPs of Engineering, VPs of Development, Business Development Directors, Senior Development Managers, Senior Architects, and Business Development Managers.
What You Will Learn: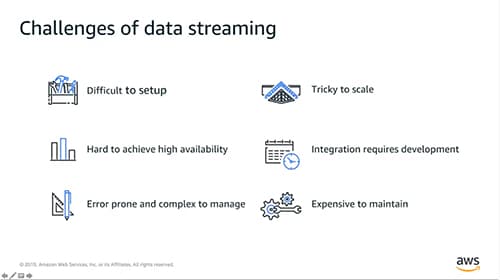 Why data streaming is so hard to get right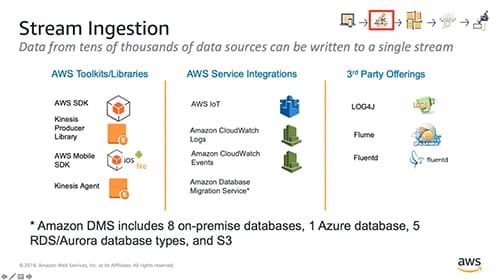 How AWS simplifies stream ingestion from any number of data sources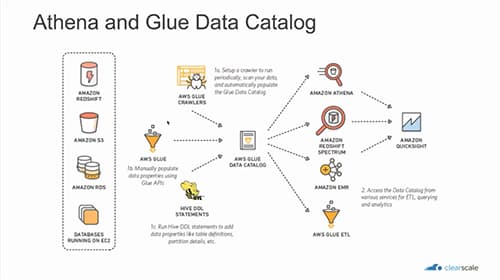 When and how to use various AWS services, like Glue, Athena, Firehouse, and Redshift