Unlock the Best Version of Your Applications
In the modern digital age, delivering quality experiences to many users without the right data infrastructure is hard. For many organizations, this means leveraging graph databases. However, graph databases can be difficult to optimize, at least without a purpose-built solution.
With AWS and ClearScale, setting up scalable graph databases capable of handling billions of data points is easy. We provide graph database services that enable you to query advanced data structures in milliseconds, pursue advanced AI/ML initiatives, and much more through powerful solutions like Amazon Neptune. Build the technology you envision on AWS when you work with our graph database experts.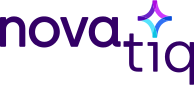 "From the outset, ClearScale demonstrated significant experience in the data ecosystem and rapidly circled around our requirement to understand our objective. Their focus on enterprise-grade delivery excellence was evident immediately, from commercial to project management, architecture, engineering, validation and handover, the engagement was flawless and delivered with impressive accuracy and productive communication at all times."
- Mark Stewart, Chief Technology Officer
Read Case Study
Our Graph Database Services
Fraud Detection

Implement near-real-time fraud detection with a graph database that can store incredible amounts of relational data and identify concerning patterns.

360° Customer Analytics

Gather more data about your customers from a wide range of sources, and store them in one secure repository.

Knowledge Graph Development

Build custom machine learning-enabled semantic graphs that simplify front-end experiences for users.

Recommendation Engine

Develop and train recommendation engines that serve high-quality suggestions to first-time and returning users.
Achieve Your Business Goals with ClearScale and AWS
Rapid Data Collection
Load huge volumes of information into your cloud repositories and prepare that data efficiently for valuable use cases.
Vast Data Storage
Maintain billions of relationships between your structured and unstructured data, allowing you to support complex applications.
Fast Query Execution
Query dense, complicated data structures via Amazon Neptune with millisecond latency, ensuring seamless front-end experiences for users.