Build Better Applications
The days of monolithic application development are coming to an end. The world changes too quickly now for organizations to rely on cumbersome, hard-to-maintain technology. Fortunately, there is a better way on the cloud.
Service-oriented Architecture (SOA) on AWS is the first step towards building more flexible and resilient applications. With ClearScale, getting started with SOA or going beyond with stateless servers and microservices is easy. We can help you design and deploy modern applications that are easy to manage and valuable to the organization over the long term.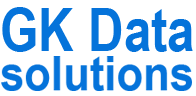 "GK Data Solutions has in-depth experience with software development projects and has found working with ClearScale to be one of the most efficient ever experienced. This was an extremely efficient software development project both in terms of cost and schedule."
- Kevin Kuciapinski, PhD , President, NextGen Strategies and Result
Read Case Study
Our SOA Services
Application Modernization

Take your applications to the next level with microservices on AWS, serverless architecture, efficient data pipelines, and more.

Containerization

Containerize your AWS applications to ensure consistent and standardized deployments for all environments.

Cloud Monitoring

Monitor your AWS environments continuously, and identify outages and incidents as soon as they surface.
Boost IT Agility With AWS and ClearScale
Faster Innovation
Bring new products to market faster by reusing services across different business applications.
Simple Maintenance
Debug and update smaller, decoupled services, rather than monolithic applications with massive codebases.
Better Upgradeability
Modernize your applications more frequently with the latest tools and best practices by incorporating new services as needed.