Private Equity (PE) IT Portfolio Management
IT performance plays a huge role in enterprise success today. Too much technical debt or outdated infrastructure can keep businesses from achieving their full potential. That's why it can make sense for PE portfolio managers to bring on an AWS cloud expert, like ClearScale.
ClearScale helps private equity firms boost IT performance, address technical debt, and adopt next-gen cloud computing technology across existing portfolios. With our help, our clients are able to align IT operations with business objectives, ultimately improving financial returns for all businesses.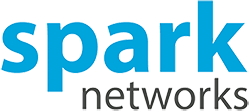 "We could not keep or upgrade the physical data center since it was a cost overhead for us and not aligned with our long-term strategy; the tech was foreign – we had no in-house expertise on MSSQL and associated products – so we appealed to the AWS team and the AWS Premier Consulting Network. With ClearScale we found a trusted partner who could get us out of the data center on time, kept us in the loop with regular updates and good project planning, and delivered a modern, well-suited architecture."
- Alin Nica, Head of Platform Integrations, Spark Networks
Read Case Study
Our Services
Assessment

Conduct a comprehensive IT assessment, and identify gaps and opportunities related to key business goals.

Planning

Develop a project plan to address gaps through a cloud migration, consolidation, or optimization effort.

Execution

Execute the plan, create relevant documentation, and ensure cloud readiness of the internal IT team.
Boost ROI With AWS and ClearScale
Better Scalability
Empower your businesses to scale more quickly with demand, ensuring they can always meet customer needs.
Higher Margins
Reduce IT expenditures and increase revenue potential for all groups in the portfolio, thus elevating overall returns for the firm.
Increased Agility
Help your companies accelerate innovation and bring new offerings to market faster than their competitors.