Unlock Superior Cloud Computing
Not all public cloud providers are created equal. While Google Cloud Platform (GCP) offers a large suite of cloud computing tools and solutions, it falls far short of what is available through Amazon Web Services (AWS). Over the last 15+ years, AWS has differentiated itself and continues to raise the bar of what is possible through cloud computing.
And as an AWS Premier Tier Services Partner, ClearScale has helped enterprises across all industries migrate from on-premises environments, or from other cloud vendors, like GCP, to AWS. We understand what makes a smooth GCP to AWS migration and how to help teams hit the ground running in their new cloud environments. For those needing a cloud performance boost, now is the time to switch to AWS.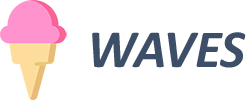 "As Waves grew, we were having issues with the reliability and scalability of our existing architecture on Google Cloud. ClearScale used their proven methodology to move us to AWS and made the migration and new architecture deployment process easy for us."
- Emerson Hsieh, Co-Founder
Read Case Study
Our GCP to AWS Migration Services
Migration Readiness Assessment

Conduct a comprehensive analysis of your existing GCP deployment and determine organizational readiness to make the switch to AWS.

Migration Planning & Execution

Plan and execute the GCP to AWS migration with minimal downtime and disruption to your business or customers.

Asset Optimization

Modernize legacy assets, such as databases, servers, and applications, and optimize them for the AWS cloud.
Achieve Your Business Goals with ClearScale and AWS
Managed Solutions
Take advantage of numerous AWS managed solutions to offload administrative IT burden and free up capacity for higher value work.
Pricing Flexibility
Choose from a wide range of pricing models, savings plans, and tooling that enable you to keep costs down and performance up.
End-to-End Services
Build a fully integrated cloud ecosystem that maximizes efficiency, productivity, and scalability for even the most complex business models and technologies.