Data Pipelines – Simplified
Data pipeline performance matters more than ever in the IoT and Big Data age. Organizations must be able to collect, process, store, and analyze data from a multitude of sources without experiencing any loss in data integrity or quality. Of course, this is easier said than done, especially for IT teams with limited cloud experience.
With ClearScale, setting up high-performing data pipelines on AWS is easy. As an AWS Premier Tier Services Partner with the Data & Analytics Competency, we know how to design and implement data pipelines that are fundamental to solving real business problems. Work with our cloud data experts today to build the ultimate data pipeline for your enterprise.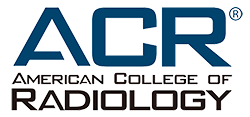 "ACR's focus was to bring speed and agility to end-to-end data pipelines for faster and continuous data delivery for analytics. We were looking for a partner that could work with our team to build a data lake that would allow us to process and add new datasets easily. ClearScale helped in a variety of areas including creation of a serverless data platform to ingest data from various data sources, automated data cataloging, and creation of a scalable datastore for business analytics and reporting."
- Shree Periakaruppan, Director of Data Engineering and Analytics
Read Case Study
Our Data Pipeline Services
Data Ingestion

Ingest data from a wide variety of sources, including IoT devices, APIs, third-party databases, and more

Data Transformation

Transform your data as needed to prepare it for storage and advanced analytics

Data Storage

Maintain your data in secure, reliable, and cost-effective repositories that integrate seamlessly with mission-critical applications
Get More From Your Data With AWS and ClearScale
Faster Time-to-Insight
Accelerate the time it takes for business users to leverage data and create value after it's collected.
Efficient Processing
Design your data pipelines with efficiency and automation in mind and prepare data for analysis with minimal manual effort.
Scalable Volumes
Expand your data pipeline infrastructure quickly to handle increased demand, paying only for compute resources and storage that you actually use.