Manage Data Across Complex Cloud Ecosystems
Modern organizations have more data at their disposal than ever before. The challenge lies in being able to find, trust, protect, and analyze data at scale to support applications, while complying with the latest regulatory requirements. This is where having a sophisticated data governance and protection program comes into play.
Amazon Web Services (AWS) empowers organizations to manage their data across complex cloud ecosystems. AWS users have access to purpose-built databases, reliable infrastructure, customizable solutions, and more to optimize their data lifecycle. At ClearScale, we can help you take full advantage so that you can get even more value out of your data.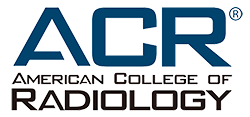 "ClearScale helped us take the first step into our cloud journey by creating a secure landing zone in AWS within weeks. Now this serves as a solid platform not just for our analytics and reporting needs but also for our new applications."
- Shree Periakaruppan, Director of Data Engineering and Analytics
Read Case Study
Our Data Governance Services
Database Migration & Modernization

Migrate and modernize legacy databases on the AWS cloud, implementing custom governance and security policies along the way.

Data Movement

Preserve the integrity of your data as it moves throughout your ecosystem via data pipelines.

Data Storage

Store data securely in scalable and flexible data lakes and warehouses that only allow access to people with the proper credentials.

Data Analytics

Extract valuable insights from your data without compromising sensitive information or violating key regulatory standards.
Achieve Your Business Goals with ClearScale and AWS
Improve Decision-making
Make better decisions about how to invest resources based on rich and reliable data you collect from a wide variety of sources.
Reduce Risk
Put strict procedures in place regarding how you use and dispose of data to comply with the latest industry regulations.
Enhance Experiences
Harness the power of your data to deliver better customer experiences, create new sources of revenue, and cut waste in your operations.
eBook
Learn how to increase operational efficiency, improve agility, mitigate risk, and much more through big data analytics on the AWS cloud.
Read more