Join ClearScale to learn key strategies to reduce costs and maximize the value of running Windows workloads on the AWS cloud. In this webinar, two of ClearScale's top Solutions Architects share best practices around how to increase IT staff efficiency, improve development productivity, enhance security, and more.
The webinar also covers specific AWS solutions for managing spend, strategies for migrating Microsoft assets to the cloud, and other cloud-native technologies that help optimize Windows workloads on the cloud.
Who should attend: CTOs, CIOs, CISOs, VPs of Engineering, VPs of Development, Business Development Directors, Senior Development Managers, Senior Architects, and Business Development Managers.
What You Will Learn: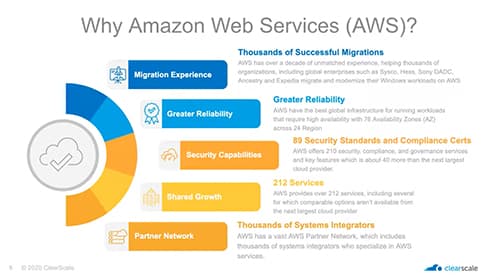 Why AWS is the best cloud provider for running Windows workloads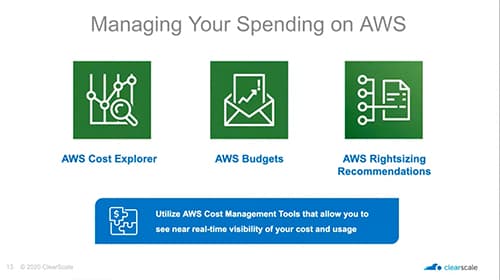 How to reduce IT and infrastructure spend on the cloud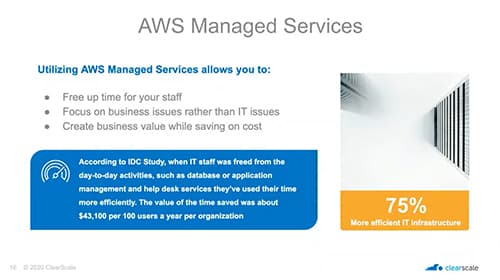 The value of using managed services to free up IT capacity and drive incremental value