Join AWS, ClearScale, and Creative Practice Solutions to dive deeper into the topic of serverless computing. In this on-demand webinar, leaders from all three organizations discuss best practices and common design principles for serverless computing projects.
The webinar also covers how Creative Practice Solutions used serverless technology, specifically, to build an automated billing coding solution that improved coding productivity and accuracy without compromising HIPAA compliance.
Who should attend: CTOs, CIOs, CISOs, VPs of Engineering, VPs of Development, Business Development Directors, Senior Development Managers, Senior Architects, and Business Development Managers.
What You Will Learn: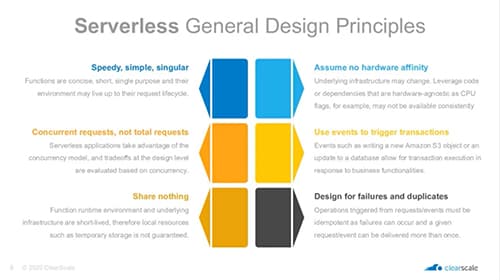 Basic serverless computing design principles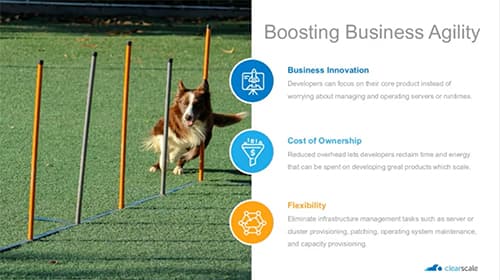 Compelling business reasons to implement serverless technology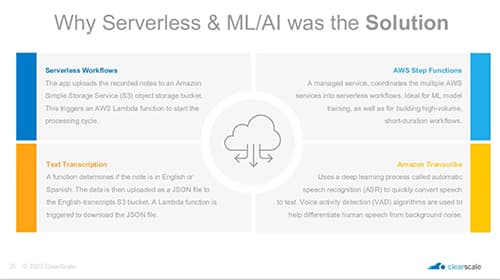 Ideas for utilizing serverless computing in combination with AI/ML