Join AWS, ClearScale, and SF Match to discover what it takes to migrate Windows-based applications successfully to the cloud. Technical leaders from all three organizations discuss specifically how to ensure high availability during the migration process for business-critical applications.
In the webinar, you will also hear about how ClearScale helped SF Match migrate Microsoft workloads to the cloud to overcome existing infrastructure challenges, including limited scalability, high costs, and site stability problems.
Who should attend: CTOs, CIOs, CISOs, VPs of Engineering, VPs of Development, Business Development Directors, Senior Development Managers, Senior Architects, and Business Development Managers.
What You Will Learn: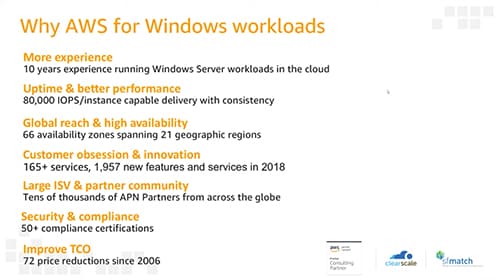 Why AWS is the best partner for running Windows workloads in the cloud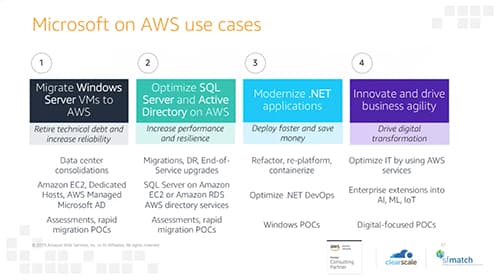 Common use cases for Microsoft on AWS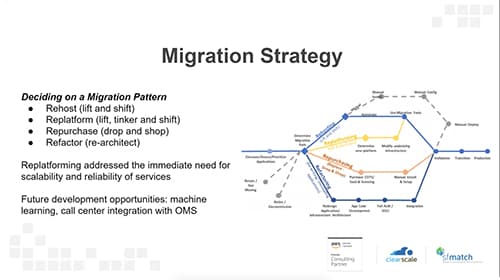 The pros and cons of different migration strategies for Windows workloads