Join ClearScale Solutions Architect Ben May as he describes how IT leaders can solve modern data challenges on the AWS platform. Ben talks through the benefits of leveraging big data, as well as the roadblocks many engineering teams face when trying to process data at scale.
The webinar also highlights specific big data tools from AWS that make it easy to support AI/ML applications, business intelligence needs, and more. By the end, viewers will have a better understanding of what's possible with big data and how to unlock its true potential.
Who should attend: CTOs, CIOs, CISOs, VPs of Engineering, VPs of Development, Business Development Directors, Senior Development Managers, Senior Architects, and Business Development Managers.
What You Will Learn: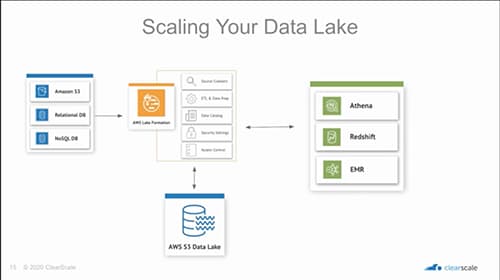 How to scale data lakes and data pipelines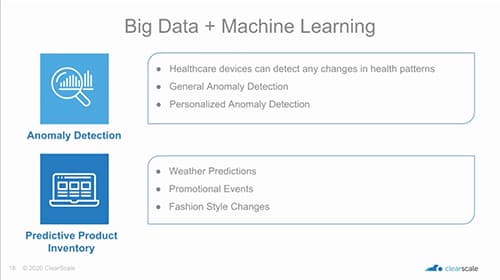 How to leverage big data for AI/ML applications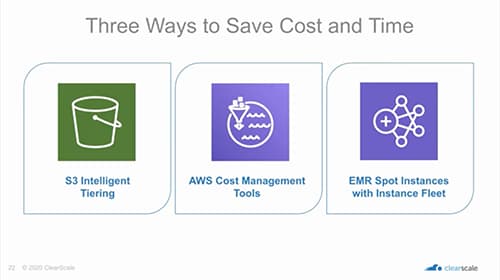 How to save time and money on big data applications