Join ClearScale Solutions Architect Ben May as he explains how companies can simplify application development using AWS Step Functions. In the webinar, Ben explains what AWS Step Functions is and how it interfaces with other AWS services.
Webinar viewers also learn how to streamline app building workflows, improve app resiliency, and cut down on the amount of code needed to main modern applications on the cloud.
Who should attend: CTOs, CIOs, CISOs, VPs of Engineering, VPs of Development, Business Development Directors, Senior Development Managers, Senior Architects, and Business Development Managers.
What You Will Learn:
How AWS Step Functions addresses the shortcomings of AWS Lambda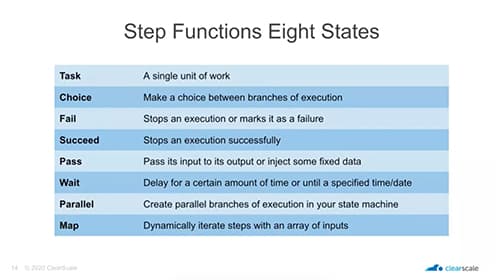 The eight different states of AWS Step Functions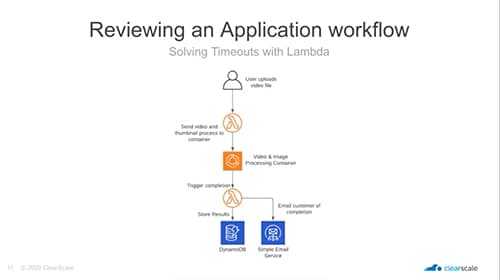 How to problem-solve issues within an application workflow using AWS Step Functions