Join ClearScale experts Denis Volkov and Sergey Vasilkov to learn more about the benefits of leveraging managed services for the cloud to free up engineering capacity and improve IT infrastructure management.
Denis and Sergey explain the advantages of using managed services within the context of a real-world case study involving CommissionTrac, a SaaS platform for commercial real estate brokerages. Through managed services support, CommissionTrac hoped to enhance IT monitoring and address performance issues related to recent growth.
Who should attend: CTOs, CIOs, CISOs, VPs of Engineering, VPs of Development, Business Development Directors, Senior Development Managers, Senior Architects, and Business Development Managers.
What You Will Learn: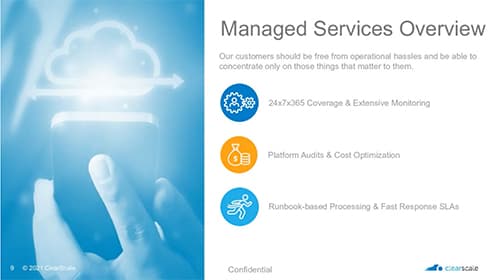 What is included in managed services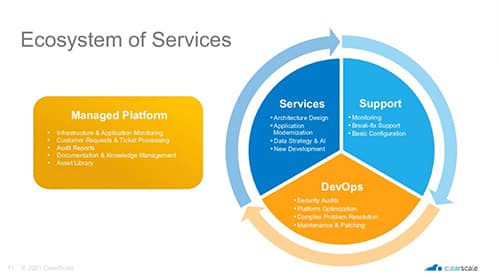 How managed services fit into a broader ecosystem of cloud support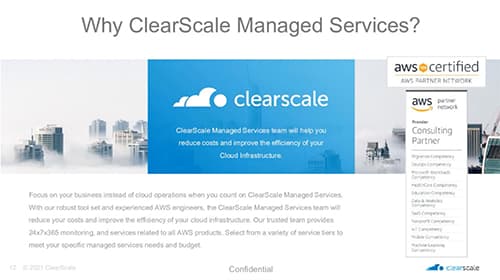 Why ClearScale's managed services make sense for fast-growing companies