Join AWS and ClearScale for this in-depth conversation about modern container technology. In this webinar, solutions architects from AWS and ClearScale explain why containers are useful, how companies are leveraging them today, and what results leaders can expect from their containers.
The webinar is especially valuable for those who are seeking to increase the scalability and cost-efficiency of applications on the cloud. The webinar hosts also dispel common misconceptions about the technology.
Who should attend: CTOs, CIOs, CISOs, VPs of Engineering, VPs of Development, Business Development Directors, Senior Development Managers, Senior Architects, and Business Development Managers.
What You Will Learn: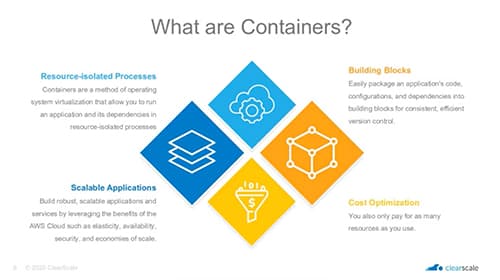 The basics of container technology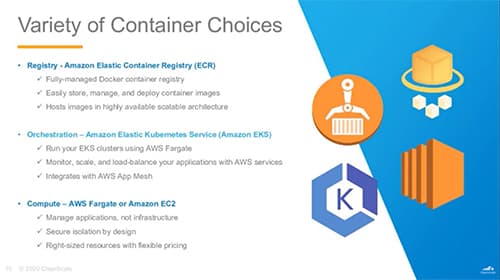 Key cloud solutions and strategies for managing containers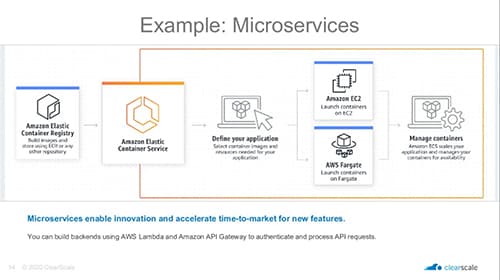 How containers enable microservices to accelerate innovation and time-to-market