Migrating and modernizing mission-critical databases on the cloud can be intimidating. Without the right tools, expertise, and resources a lot can go wrong - from losing sensitive data to getting bogged down in an expensive, time-consuming process.
But today's businesses can't afford to maintain the status quo - especially given the growing need for sophisticated data management capabilities. Join ClearScale Solution Architect Anthony Loss to get the real insights you need to start on your cloud modernization journey. We explore common myths around database modernization and fill you in on the greatest benefits of moving to cloud-based databases, all backed by real-world customer examples.
Who should attend: CTOs, CIOs, VPs of Information Technology, VPs of Development, IT Directors, Database Managers, Senior Development Managers, Senior Architects, and Database Administrators.
What You Will Learn: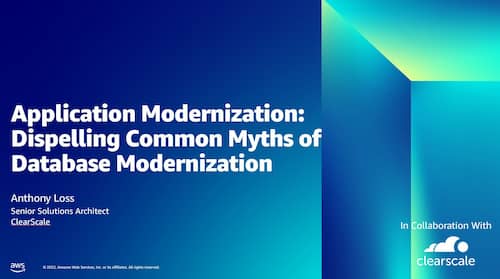 Why modernizing databases is one of the best ways to improve database and app performance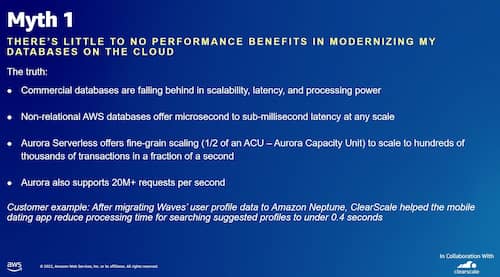 6 specific reasons why database modernization might be different than you thought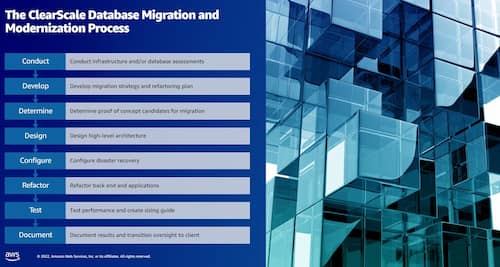 Best practices for database migration and modernization processes