Join multiple experts from AWS and ClearScale as they dig into the technical side of migrating mission-critical applications to the cloud. The panel goes into significant detail on how to prepare for migrations and choose the best strategy.
Towards the end of the webinar, viewers are taken through the build-stage of an application migration and given a front-row seat to how cloud experts think about the migration process.
Who should attend: CTOs, CIOs, CISOs, VPs of Engineering, VPs of Development, Business Development Directors, Senior Development Managers, Senior Architects, and Business Development Managers.
What You Will Learn: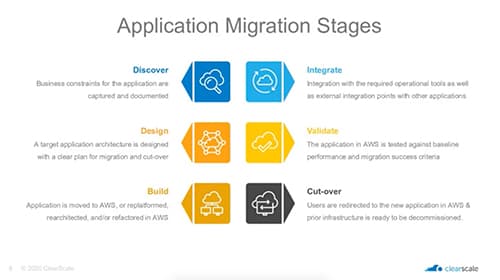 The six primary stages of any application migration process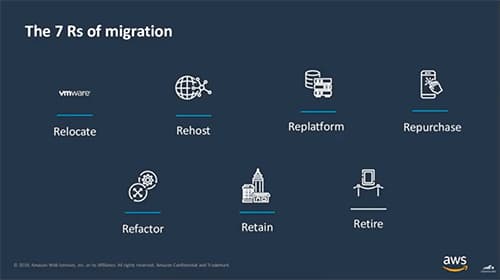 The seven migration patterns / strategies companies use today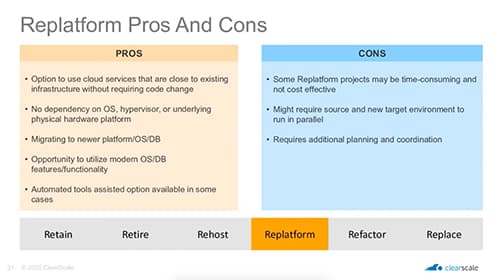 The pros and cons of the three most common migration approaches: rehosting, replatforming, refactoring