Join ClearScale Solutions Architect Craig Nelson as he gives an overview of Amazon Aurora, a MySQL and PostgreSQL-compatible relational database designed specifically for the cloud.
Craig explains why so many companies are turning to Aurora for their database migrations and gives real-world examples of successful implementations.
Who should attend: CTOs, CIOs, CISOs, VPs of Engineering, VPs of Development, Business Development Directors, Senior Development Managers, Senior Architects, and Business Development Managers.
What You Will Learn: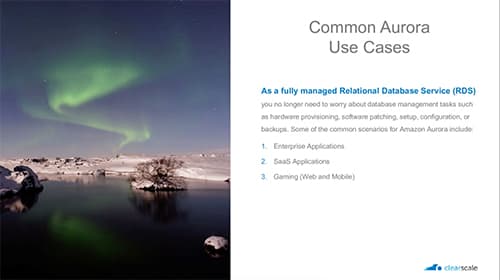 Common use cases for Amazon Aurora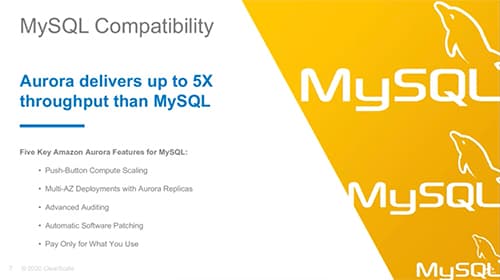 The specific benefits Aurora delivers for MySQL databases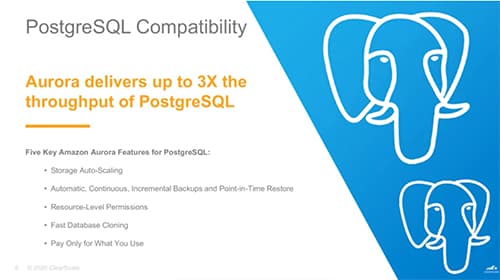 The specific benefits Aurora delivers for PostgreSQL databases